See Ahead of the Curve.
Our team of nonpartisan experts, along with customizable, intelligent, analysis solutions clear a path through complex regulation, helping you accelerate action in your industry and improve business-critical outcomes.
Life Sciences Analysis
In new guidance, FDA outlines seven sources of confirmatory evidence to support single clinical studies
The FDA has just released a long-anticipated draft guidance giving sponsors practical information on when and how to leverage confirmatory evidence to support a drug that is seeking approval using a single adequate, well-controlled clinical study to demonstrate effectiveness in lieu of additional clinical evidence. The agency walks through the conditions that must be met for appropriate use, giving use cases and examples of suitable data.
FDA Today
Following a 2018 draft framework, FDA unveils long-awaited PDURS draft guidance
A long-awaited draft guidance on Prescription Drug Use-Related Software (PDURS) outlines when information from digital health tools could be represented on prescription drug labeling. Per the new draft guidance, key considerations include where the software gets its data inputs and what the expected benefit of the tool's use could be.  
Chemical Analysis
Earthjustice sues EPA over polyether polyols standards
Earthjustice has sued the Environmental Protection Agency, seeking to require the agency to review air emissions standards for polyether polyols production under section 112(d)(6) of the Clean Air Act and determine whether action to revise those standards is required.
The Periodic
France finds unclear disinfectant labeling to blame for chemical burns in children
The French environment and safety agency (ANSES) has identified a pattern of chemical incidents, reporting more than one hundred cases of schoolchildren sustaining chemical burns in recent years. It appears the issue is largely the result of unclear labeling for biocidal disinfectants, an aspect French regulators may flag in future market authorization evaluations for these products.
Visibility into industry movements,
so you can keep up with regulation.
From biotechnology to agriculture, dietary supplements to nanomaterials, and legal and consulting regulations, AgencyIQ makes navigating through complex rules simple. Sources are tailored to your industry's world, so you can stay plugged in to the regulatory landscape and clearly map out organizational success. Learn more about our regulatory intelligence solution below.
85+
Years of Combined Regulatory Experience
20+
Areas of Research Focus
Agriculture
Automotive
Chemical Management
Emissions
Energy
Electronics
Food Contact Materials
Globally Harmonized System
Hazardous Waste
Hazardous Substances
Household Products
Occupational Exposure Limits
Personal Products
Pesticides
Advanced Therapies
Biologics
Blood Products
Diagnostics
Dietary Supplements
Generics/Biosimilars
Medical Devices
OTC products
Pharmaceuticals
Unparalleled Regulatory and Industry Expertise
Regulation is ever-evolving, but you can stay informed and focus your team.
A lack of internal resources and qualified hires can leave you shortsighted. Our team of credentialed experts are on hand offering customized insights from the latest research and reports to help you predict outcomes, act fast, and make an impact.
Essential Analysis and Insights
Get ahead of regulatory movement with concise, well-sourced analysis.
Daily, concise review and synthesis of research and updates help you gain clarity and understanding regarding what's happening and why it's important. With over 1,000 regulatory research analyses, ensure a full view of accurate, actionable insights.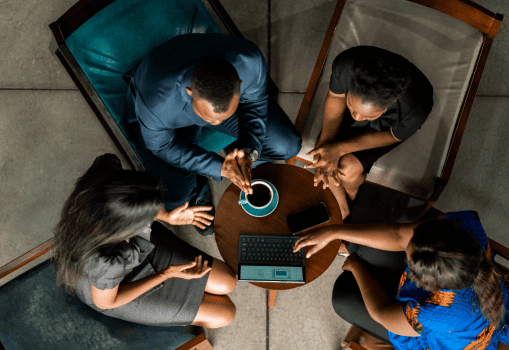 Intelligent, Online Workspace
Move the needle on policy with a simple way to collaborate
AgencyIQ's customizable dashboard and personalized research collection helps you track important content, and enables seamless sharing within your team. Collaboration and workflow tools on a single, holistic platform make it easy to accelerate action in your organization.