See Ahead of the Curve.
Our team of nonpartisan experts, along with customizable, intelligent, analysis solutions clear a path through complex regulation, helping you accelerate action in your industry and improve business-critical outcomes.
Life Sciences Analysis
What We Expect the FDA to do in October 2023
In this ongoing feature, AgencyIQ looks at public data to determine what the FDA is likely to do in the month ahead, including key deadlines, meetings, events, planned regulations, comment periods and more. The goal: To allow regulatory professionals to better anticipate and prepare for upcoming events and catalysts.
EMA Today
What Europe's proposed Data Act means for device manufacturers: A deep dive
AgencyIQ took a deep dive into the proposed European Data Act, reviewing the requirements and interactions with other European legislation, with an eye toward what it means for medical device and diagnostics companies manufacturing connected devices. 
Chemical Analysis
What we expect the EPA to do in October 2023
In this returning feature, AgencyIQ looks at public data to determine what the Environmental Protection Agency (EPA) is planning to do in the month ahead, including deadlines, meetings, events, planned regulations, comment periods, and more.
The Periodic
E.U. chemical developments we're expecting in October 2023
Welcome to AgencyIQ's roundup of regulatory activities anticipated next month in the European Union chemicals sector. This ongoing feature compiles public information from across E.U. agencies and institutions to deliver insight into what chemicals-related regulatory actions are likely to happen in the month ahead, including planned legislation, consultations, webinars, meetings, and more.
Visibility into industry movements,
so you can keep up with regulation.
From biotechnology to agriculture, dietary supplements to nanomaterials, and legal and consulting regulations, AgencyIQ makes navigating through complex rules simple. Sources are tailored to your industry's world, so you can stay plugged in to the regulatory landscape and clearly map out organizational success. Learn more about our regulatory intelligence solution below.
85+
Years of Combined Regulatory Experience
20+
Areas of Research Focus
Agriculture
Automotive
Chemical Management
Emissions
Energy
Electronics
Food Contact Materials
Globally Harmonized System
Hazardous Waste
Hazardous Substances
Household Products
Occupational Exposure Limits
Personal Products
Pesticides
Advanced Therapies
Biologics
Blood Products
Diagnostics
Dietary Supplements
Generics/Biosimilars
Medical Devices
OTC products
Pharmaceuticals
Unparalleled Regulatory and Industry Expertise
Regulation is ever-evolving, but you can stay informed and focus your team.
A lack of internal resources and qualified hires can leave you shortsighted. Our team of credentialed experts are on hand offering customized insights from the latest research and reports to help you predict outcomes, act fast, and make an impact.
Essential Analysis and Insights
Get ahead of regulatory movement with concise, well-sourced analysis.
Daily, concise review and synthesis of research and updates help you gain clarity and understanding regarding what's happening and why it's important. With over 1,000 regulatory research analyses, ensure a full view of accurate, actionable insights.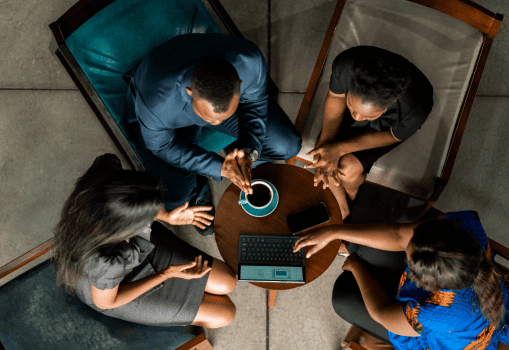 Intelligent, Online Workspace
Move the needle on policy with a simple way to collaborate
AgencyIQ's customizable dashboard and personalized research collection helps you track important content, and enables seamless sharing within your team. Collaboration and workflow tools on a single, holistic platform make it easy to accelerate action in your organization.