Upcoming webinars: 2023 FDA Forecast and 2023 EMA/EU Device Forecast
Tuesday, December 6, and Wednesday December 7, at 12:00pm ET.
See Ahead of the Curve.
Our team of nonpartisan experts, along with customizable, intelligent, analysis solutions clear a path through complex regulation, helping you accelerate action in your industry and improve business-critical outcomes.
New Resource: Commitment Letter Tracker
Access AgencyIQ's Commitment Letter Tracker
The FDA is preparing to make hundreds of changes as part of its commitments under the upcoming PDUFA, MDUFA, GDUFA and BsUFA reauthorizations. AgencyIQ's new resource will help you keep track of what commitments are upcoming and when to expect them.
FDA Today
In anticipation of potential naloxone Rx to OTC switch, FDA requests info on regulatory, scientific issues
Naloxone – an emergency opioid overdose reversal measure – is a good candidate for over-the-counter (OTC) designation. However, such an Rx to OTC switch raises some regulatory questions.
Chemical Analysis
EPA publishes final revision to Risk Determination for methylene chloride
The EPA announced the final revision to the Risk Determination for methylene chloride as a whole chemical substance under the Toxic Substances Control Act (TSCA). This revised Risk Determination concludes that methylene chloride presents an unreasonable risk of injury to health and supersedes the previous condition of use-specific no unreasonable risk determinations in the 2020 methylene chloride Risk Evaluation.
The Periodic
Industry weighs in on proposal to restrict dipolar aprotic solvents DMAC and NEP
So far, companies have delivered mixed comments to ECHA on the REACH Annex XVII restriction on DMAC and NEP proposed by the Netherlands. As the ECHA committees prepare their opinions on the Dutch proposal, industry still has a little over a month to make their concerns known in the ongoing consultation on restricting the two dipolar aprotic solvents.
Visibility into industry movements,
so you can keep up with regulation.
From biotechnology to agriculture, dietary supplements to nanomaterials, and legal and consulting regulations, AgencyIQ makes navigating through complex rules simple. Sources are tailored to your industry's world, so you can stay plugged in to the regulatory landscape and clearly map out organizational success. Learn more about our regulatory intelligence solution below.
85+
Years of Combined Regulatory Experience
20+
Areas of Research Focus
Agriculture
Automotive
Chemical Management
Emissions
Energy
Electronics
Food Contact Materials
Globally Harmonized System
Hazardous Waste
Hazardous Substances
Household Products
Occupational Exposure Limits
Personal Products
Pesticides
Advanced Therapies
Biologics
Blood Products
Diagnostics
Dietary Supplements
Generics/Biosimilars
Medical Devices
OTC products
Pharmaceuticals
Unparalleled Regulatory and Industry Expertise
Regulation is ever-evolving, but you can stay informed and focus your team.
A lack of internal resources and qualified hires can leave you shortsighted. Our team of credentialed experts are on hand offering customized insights from the latest research and reports to help you predict outcomes, act fast, and make an impact.
Essential Analysis and Insights
Get ahead of regulatory movement with concise, well-sourced analysis.
Daily, concise review and synthesis of research and updates help you gain clarity and understanding regarding what's happening and why it's important. With over 1,000 regulatory research analyses, ensure a full view of accurate, actionable insights.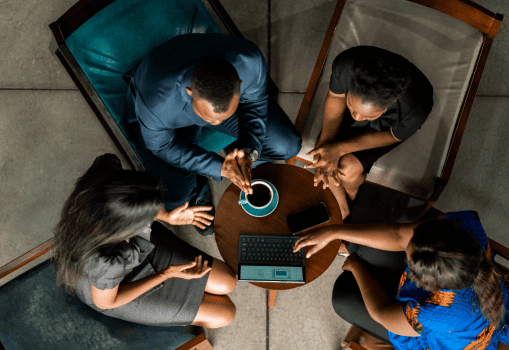 Intelligent, Online Workspace
Move the needle on policy with a simple way to collaborate
AgencyIQ's customizable dashboard and personalized research collection helps you track important content, and enables seamless sharing within your team. Collaboration and workflow tools on a single, holistic platform make it easy to accelerate action in your organization.