Webinar: The latest with the FDA user fee reauthorization: Where do we go from here?
August 16, 2022 | 1:00 PM ET
See Ahead of the Curve.
Our team of nonpartisan experts, along with customizable, intelligent, analysis solutions clear a path through complex regulation, helping you accelerate action in your industry and improve business-critical outcomes.
Life Sciences Analysis
In Warning Letter to Amazon, FDA makes a case for closer oversight of third-party sellers
A new Warning Letter issued August 10 to Amazon CEO Andy Jassy makes the case that it's the company's problem – and not just its third-party sellers – that regulators are able to find unapproved drugs for sale on the company's website, even though the company itself isn't making the products. It's not the first time Amazon has attracted the FDA's scrutiny, although it could be a harbinger of additional regulatory actions to come.
FDA Today
The new drug pricing legislation: What regulatory professionals need to know
The Senate-passed Inflation Reduction Act (IRA) includes several drug pricing policies that are intended to reduce costs for the Medicare program and its beneficiaries. While most of the policy outlines the reimbursement policy, AgencyIQ took a look at how specific provisions within the legislation might affect regulatory filing strategies by companies.
Chemical Analysis
ECHA finds risk management action for acyl glycinates and sarcosinates not necessary
Last week the European Chemicals Agency (ECHA) published a regulatory needs assessment for acyl glycinates and sarcosinates, concluding that the substance group, whose members are commonly used as surfactants and lubricating and cleaning agents in cosmetics, and washing and cleaning products, among others, does not warrant initiating regulatory risk management measures at the EU level given currently available information.
The Periodic
EPA reaches out to communities exposed to ethylene oxide emissions from commercial sterilizers
The EPA made an announcement on August 3 of its plans to address the risks posed by ethylene oxide (EtO) emissions from commercial sterilizers and to engage with the communities most affected by these emissions due to their proximity to the facilities. EPA will hold a webinar on August 10, to provide current information on risks and plans to reduce exposure followed by meetings in affected communities. EPA also announced a proposed air pollution regulation addressing EtO emissions from commercial sterilizers will be issued later this year.
Visibility into industry movements,
so you can keep up with regulation.
From biotechnology to agriculture, dietary supplements to nanomaterials, and legal and consulting regulations, AgencyIQ makes navigating through complex rules simple. Sources are tailored to your industry's world, so you can stay plugged in to the regulatory landscape and clearly map out organizational success. Learn more about our regulatory intelligence solution below.
85+
Years of Combined Regulatory Experience
20+
Areas of Research Focus
Agriculture
Automotive
Chemical Management
Emissions
Energy
Electronics
Food Contact Materials
Globally Harmonized System
Hazardous Waste
Hazardous Substances
Household Products
Occupational Exposure Limits
Personal Products
Pesticides
Advanced Therapies
Biologics
Blood Products
Diagnostics
Dietary Supplements
Generics/Biosimilars
Medical Devices
OTC products
Pharmaceuticals
Unparalleled Regulatory and Industry Expertise
Regulation is ever-evolving, but you can stay informed and focus your team.
A lack of internal resources and qualified hires can leave you shortsighted. Our team of credentialed experts are on hand offering customized insights from the latest research and reports to help you predict outcomes, act fast, and make an impact.
Essential Analysis and Insights
Get ahead of regulatory movement with concise, well-sourced analysis.
Daily, concise review and synthesis of research and updates help you gain clarity and understanding regarding what's happening and why it's important. With over 1,000 regulatory research analyses, ensure a full view of accurate, actionable insights.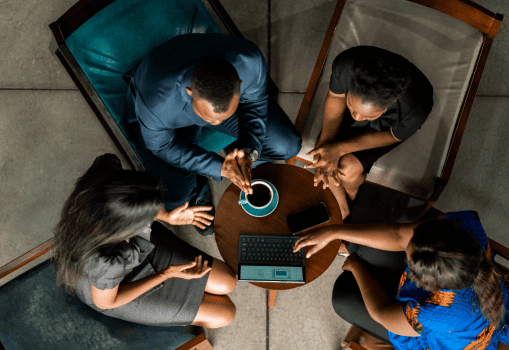 Intelligent, Online Workspace
Move the needle on policy with a simple way to collaborate
AgencyIQ's customizable dashboard and personalized research collection helps you track important content, and enables seamless sharing within your team. Collaboration and workflow tools on a single, holistic platform make it easy to accelerate action in your organization.