Webinar: What industry professionals need to know about the regulation of PFAS in the U.S. and EU.

See Ahead of the Curve.
Our team of nonpartisan experts, along with customizable, intelligent, analysis solutions clear a path through complex regulation, helping you accelerate action in your industry and improve business-critical outcomes.
Life Sciences Analysis
FDA final Clinical Decision Support guidance significantly expands on interpretations under 21st Century Cures Act
Almost three years after the last draft was released, FDA has now published a final guidance on Clinical Decision Support (CDS) software functions. The new final guidance includes comprehensive examples of when the FDA considers certain CDS functions to be medical devices and provides new and expanded interpretations of how FDA will apply statutory provisions of the 21st Century Cures Act.
FDA Today
First combined Covid/monkeypox town hall focuses on new guidance, expectations
Leadership from the CDRH Office of In Vitro Diagnostics (OHT7) held their first combined call on Covid-19 and monkeypox test development and regulation on September 28, following weekly monkeypox calls and now-monthly Covid policies. At the town hall-style call, regulators discussed new changes to the Covid-19 test EUA system and how to move forward with authorized tests.
Chemical Analysis
OSHA Expands Criteria for Severe Violator Program
The Occupational Safety and Hazard Administration announced new instructions for the Severe Violator Enforcement Program, significantly updating the program that was begun in 2010. The new instructions announced on September 15, 2022, will expand the types of hazards covered under the program to encourage facilities to stay up-to-date on hazard and safety regulations.
The Periodic
EPA Withdraws Glyphosate Interim Registration Review Decision
The EPA announced that it was withdrawing all sections of its interim registration review decisions for glyphosate after the Ninth Circuit vacated (or cancelled) the human health portions of the review in June. The move comes as Bayer, who manufactures glyphosate, gears up for additional litigation related to health issues allegedly caused by the herbicide.
Visibility into industry movements,
so you can keep up with regulation.
From biotechnology to agriculture, dietary supplements to nanomaterials, and legal and consulting regulations, AgencyIQ makes navigating through complex rules simple. Sources are tailored to your industry's world, so you can stay plugged in to the regulatory landscape and clearly map out organizational success. Learn more about our regulatory intelligence solution below.
85+
Years of Combined Regulatory Experience
20+
Areas of Research Focus
Agriculture
Automotive
Chemical Management
Emissions
Energy
Electronics
Food Contact Materials
Globally Harmonized System
Hazardous Waste
Hazardous Substances
Household Products
Occupational Exposure Limits
Personal Products
Pesticides
Advanced Therapies
Biologics
Blood Products
Diagnostics
Dietary Supplements
Generics/Biosimilars
Medical Devices
OTC products
Pharmaceuticals
Unparalleled Regulatory and Industry Expertise
Regulation is ever-evolving, but you can stay informed and focus your team.
A lack of internal resources and qualified hires can leave you shortsighted. Our team of credentialed experts are on hand offering customized insights from the latest research and reports to help you predict outcomes, act fast, and make an impact.
Essential Analysis and Insights
Get ahead of regulatory movement with concise, well-sourced analysis.
Daily, concise review and synthesis of research and updates help you gain clarity and understanding regarding what's happening and why it's important. With over 1,000 regulatory research analyses, ensure a full view of accurate, actionable insights.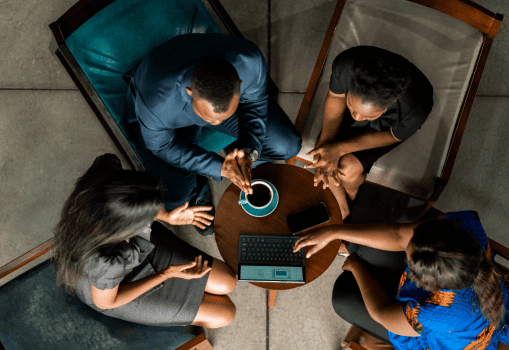 Intelligent, Online Workspace
Move the needle on policy with a simple way to collaborate
AgencyIQ's customizable dashboard and personalized research collection helps you track important content, and enables seamless sharing within your team. Collaboration and workflow tools on a single, holistic platform make it easy to accelerate action in your organization.