See Ahead of the Curve.
Our team of nonpartisan experts, along with customizable, intelligent, analysis solutions clear a path through complex regulation, helping you accelerate action in your industry and improve business-critical outcomes.
Analysis
Four key observations on the nomination of Robert…
It's official: Former FDA Commissioner Robert Califf is President Biden's choice to be the next Commissioner of the FDA. But what would his appointment mean for the FDA, and how should regulatory professionals think about the selection?
Webinars
FDA Forecast: What's Next for the FDA in…
Join AgencyIQ's regulatory intelligence team as we explore the top regulatory issues we expect the FDA and life sciences industry to grapple with in 2022, including what we expect to happen, why, and what it would mean for the industry.
FDA TODAY
Generic drug data show steady year-over-year trends in…
New data reported by the FDA's Office of Generic Drugs show consistency in the number of generic applications the FDA refused to receive and the number of first cycle approvals, though the data do show some important and subtle changes, too.
Visibility into the life sciences industry,
so you can keep up with regulation.
From biotechnology to pharmaceuticals, dietary supplements to clinical research, and legal and consulting regulation, AgencyIQ makes navigating through complex regulation simple. Sources are tailored to your industry's world, so you can stay plugged in to the life sciences regulatory landscape and clearly map out organizational success.
50+
Years of Combined Regulatory Experience
Pharmaceuticals
Biologics
Advanced Therapies
Medical Devices
Diagnostics
Dietary Supplements
Blood Products
Generics/Biosimilars
OTC products
Unparalleled Regulatory and Industry Expertise
Regulation is ever-evolving, but you can stay informed and focus your team.
A lack of internal resources and qualified hires can leave you shortsighted. Our team of credentialed FDA experts are on hand offering customized insights from the latest research and reports to help you predict outcomes, act fast, and make an impact.
Essential Analysis and Insights
Get ahead of regulatory movement with concise, well-sourced analysis.
Daily, concise review and synthesis of research and updates help you gain clarity and understanding regarding what's happening and why it's important. With over 1,000 regulatory research analyses, ensure a full view of accurate, actionable insights.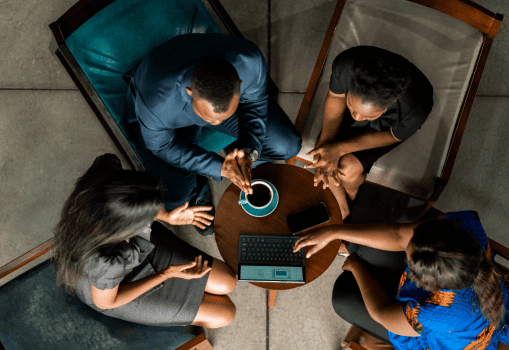 Intelligent, Online Workspace
Move the needle on policy with a simple way to collaborate.
AgencyIQ's customizable dashboard and personalized research collection helps you track important content, and enables seamless sharing within your team. Collaboration and workflow tools on a single, holistic platform make it easy to accelerate action in your organization.
Start your day with FDA Today.
FDA Today is your guide to the latest regulations, policies and actions of the Food and Drug Administration.