Meeting preview: FDA adcomm to discuss first Alzheimer's therapy to treat psychosis
FDA Today
| By BENNIE JOHNSON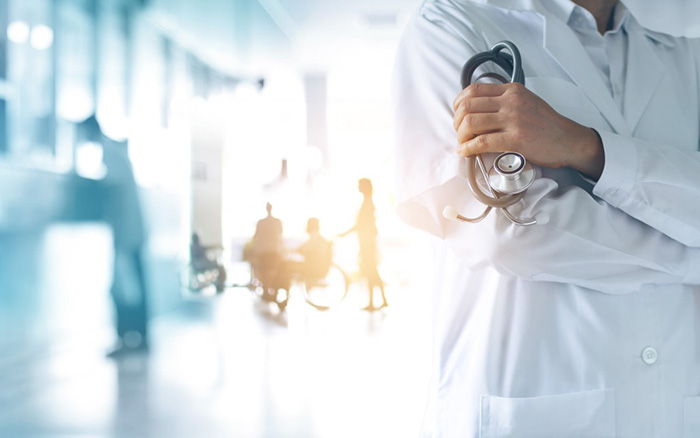 On June 17th, the FDA plans to convene a meeting of the Psychopharmacologic Drugs Advisory Committee to discuss a new supplemental drug application for Acadia Pharmaceuticals' Nuplazid (pimavanserin) to treat symptoms of psychosis in Alzheimer's disease. The FDA handed Acadia a complete response letter for this indication in April 2021.
The prevalence of Alzheimer's disease (AD) is increasingin the U.S. According to recent data from the Alzheimer's Association, more than 6 million people in the U.S. have AD, a number that is "projected to rise to nearly 13 million" by 2050. Neuropsychiatric symptoms (NPS) are "almost ubiquitous in people with dementia," researchers have found, with "psychotic symptoms, which consist of hallucinations and delusions… among the most clinically relevant." Some reviews have reported symptoms of psychosis in 41% of people with AD – a condition known as AD psychosis (ADP).
FDA has approved six therapiesfor AD. Five of these therapies treat cognitive symptoms of AD: Aricept (donepezil hydrocholoride), Exelon Patch (rivastigmine transdermal system), Razadyne (galantamine), Namenda (memantine) and Namzaric (memantine combined with donepezil). The sixth, Aduhelm (aducanumab), was approved in June 2021 under the accelerated approval pathway based on a surrogate endpoint related to AD.
Currently, there are no FDA-approved drugs for ADP. In 2018, the FDA released guidance to address treatment for the early stages of AD. While the guidance document focused on the use of biomarkers and clinical endpoints as outcome measures for early AD, it did not directly address any regulatory considerations for ADP. According to a recent article published in Nature, clinicians tend to rely on non-pharmacological approaches and interventions for APD, which are intended to manage the behavioral and/or psychological symptoms of dementia. Alternatively, they may rely on the off-label prescription antipsychotic drugs such as Risperidone (a drug indicated to treat schizophrenia). However, while there is "most efficacy" established in the AD population, the authors note that "this efficacy comes at the cost of a substantial adverse effect burden and mortality risk."
Acadia Pharmaceuticals has sought to expand the indications for its drug to treat Parkinson's disease psychosis. Nuplazid (Pimavanserin), is an atypical antipsychotic drug which acts as a selective serotonin inverse agonist and antagonist preferentially targeting 5-HT2A receptors, although the exact mechanism of action by which is treats hallucinations and delusions is unknown. The drug was originally approved in 2016 to treat Parkinson's disease psychosis (PDP), an indication for which it received a breakthrough therapy designation from the FDA. Similar to other antipsychotic drugs such Abilify (aripiprazole), Nuplazid received a black box warning that its use presents a potential increased risk of death in elderly people with dementia. The Nature article also noted that "pimavanserin…is associated with modest QTc prolongation (~9 ms) as well as confusion, oedema, falls and unstable gait."
Acadia initiated a Phase 3 trial to support a new indication for ADP in 2017 relying on HARMONY, a double-blind placebo-controlled relapse prevention study to evaluate the efficacy and safety of pimavanserin for treating hallucinations and delusions associated with ADP. The study ran between 2017 and 2019, initially enrolling 392 total participants. After a 12-week open-label phase, responders were then randomized 1:1 to receive pimavanserin or placebo for up to 26 weeks; just 82 participants completed the double-blind phase of the trial. According to pre-specified stopping rules, the trial was stopped early for efficacy. Acadia also submitted data from the phase 2 (-019) trial in AD patients and the phase 3 (-020) trial in patients with PDS.
Writing in the New England Journal of Medicine in July 2021, HARMONY investigators reported a hazard ratio of 0.35 for relapse in the pimavanserin group compared to placebo takers (95% confidence interval, 0.17 to 0.73; P = 0.005).
Acadia submitted its first supplemental New Drug Application (sNDA) for an ADP indication in July 2020. According to Acadia, FDA assigned an April 2021PDUFA date. At the time, Acadia noted that the FDA had "not identified any potential review issues… and at this time they are not planning to hold an Advisory Committee meeting."
In April 2021, FDA issued a Complete Response Letter (CRL). The month before (March 2021), Acadia announced notification from FDA "that, as part of its ongoing review of the Company's supplemental New Drug Application (sNDA), the FDA has identified deficiencies that preclude discussion of labeling and post-marketing requirements/commitments at this time." Those deficiencies ultimately proved fatal for the first sNDA, with a CRL received a month later. According to a press release from the company, the agency "cited a lack of statistical significance in some of the subgroups of dementia, and insufficient numbers of patients with certain less common dementia subtypes as lack of substantial evidence of effectiveness to support approval." At that time, Acadia announced its plans for resubmission.
The resubmission was filed in February 2022. As part of the new sNDA, the company is again relying on data "from two positive, placebo-controlled studies," including the original Phase 3 HARMONY study, which enrolled all-cause dementia patients in any living situation, as well as the -019 study, a Phase 2 trial that enrolled only AD patients living in skilled nursing facilities. Further, the sNDA includes "additional analyses from HARMONY and -019… that validate the primary conclusions from each study and address the concerns raised in the FDA's complete response letter."
The company appears optimistic. Acadia put out a press release quoting CEO Steve Davis: "We appreciate our ongoing engagement with the FDA and look forward to a productive discussion on the clinical evidence supporting the positive benefit-risk profile for pimavanserin as a treatment for ADP at the upcoming Advisory Committee meeting." As the firm has previously noted, the sNDA was compiled in response to the concerns raised in the 2021 CRL and feedback from the agency. However, given the scheduling of the advisory committee meeting it's likely that regulators continue to have some concerns.
No prespecified outcomes in HARMONY address subgroups or participants with different types of dementia. If Acadia's resubmission package addresses the FDA's concerns via post hoc analyses of completed studies, rather than new study data, pimavanserin may be facing some stiff headwinds from both the FDA and its advisory committee.
This submission is coming before the Psychopharmacologic Drugs Advisory Committee (PDAC) rather than the Peripheral and Central Nervous System Drugs Advisopry Committee, which weighed in against Aduhelm with a resounding "no" – and then was overruled by the FDA. In 2016, PDAC also heard Acadia's original NDA for Nuplazid's PDS indication, weighing in 12-2 that Nuplazid's benefits outweighed the risks. Just one member from 2016 still appears on the PDAC roster: the University of Pittsburgh's Rajesh Narendran, who currently chairs the committee. [Read our analysis of the FDA's decision to grant Aduhelm accelerated approval here.]
What's next? The Advisory Committee meeting is scheduled for June 17th, 2022.

To contact the author of this item, please email Bennie Johnson.
To contact the editor of this item, please email Kari Oakes ([email protected])
Key Documents and Dates