Industry weighs in on proposal to restrict dipolar aprotic solvents DMAC and NEP
The Periodic
| By SCOTT STEPHENS, MPA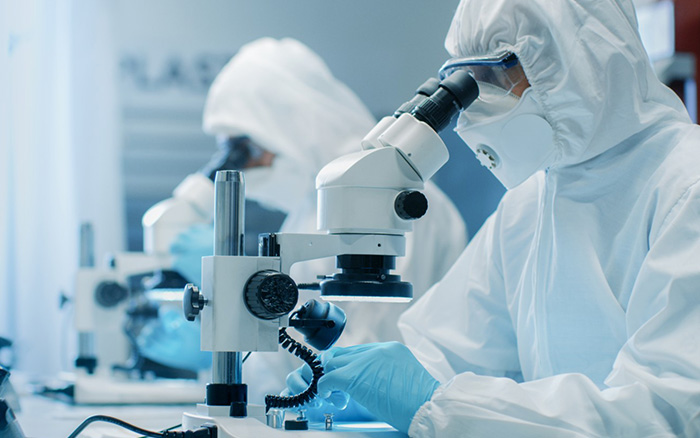 So far, companies have delivered mixed comments to ECHA on the REACH Annex XVII restriction on DMAC and NEP proposed by the Netherlands. As the ECHA committees prepare their opinions on the Dutch proposal, industry still has a little over a month to make their concerns known in the ongoing consultation on restricting the two dipolar aprotic solvents.
Regulatory context
The substances N,N-dimethylacetamide (DMAC) and 1-ethylpyrrolidin-2-one (NEP) have been flagged as candidates for restriction under the REACH Regulation (1907/2006/EC). (See ECHA's website here for more background on REACH's restriction procedure.)
The Dutch National Institute for Public Health and the Environment (RIVM) submitted its proposal to restrict the two substances, which are included as high-priority chemicals on the European Commission's Restrictions Roadmap, to the European Chemicals Agency (ECHA) in April 2022. Now in the fifth month of a six-month public consultation, ECHA's Committees on Risk Assessment and Socio-economic Analysis (RAC and SEAC) are reviewing the Dutch proposal before issuing their final opinions, expected sometime in mid-2023.
Substance identity, classification and labeling, EU uses and volumes
Part 1.1.1. of the restriction proposal (i.e., 'Annex XV Restriction Report') describes the two substances DMAC and NEP as belonging "to the chemical class of dipolar aprotic solventshaving high dielectric constants and high dipolar moments." For the detailed listing of substance identifiers (e.g., IUPAC name, CAS and EC Nos., REACH registration numbers) and physicochemical properties see pp. 12-13 of the proposal.
DMAC is used as a solvent or processing agent across many sectors, including in the production of textile fibers, medical membranes, agrichemicals, electrical wire insulation, pharmaceuticals, and fine chemicals, among numerous others. According to the restriction proposal, EU-wide consumption of DMAC is estimated at between 11,000 and 19,000 metric tons annually, while quantities manufactured in the EU range between 15,000 and 20,000 metric tons per year.
NEP is used as a solvent in specialized coatings and as a cleaning agent in the manufacture of optical lenses, according to generic exposure scenario descriptions included in REACH registration dossiers. The proposal states that quantities of NEP manufactured and imported in the bloc are between 100 and 1,000 metric tons annually.
DMAC and NEP have harmonized classification and labeling entries in Part 3 of Annex VI to the CLP Regulation (1272/2008/EC). Notably, they both have been assigned category 1B reproductive toxicity ("may damage the unborn child"), which meets the criteria for being prioritized on the Restrictions Roadmap. Here are the CLP Annex VI harmonized entries for DMAC and NEP, as given in the proposal (p. 14):
Index No.
International chemical identification
EC No.
Cas No.
Classification
Labelling
Specific Conc. Limits, M- factors
Hazard Class and Category Code(s)
Hazard statement Code(s)
Pictogram, Signal Word Code(s)
Hazard statement Code(s)
Suppl. Hazard statement Code(s)
616-011-
00-4

N,N-dimethylacetamide

(DMAC)

204- 826-4

127-19-5
Repr. 1B
Acute Tox. 4*
Acute Tox. 4*

H360D***
H332
H312

GHS08
GHS07
Dgr
H360D***
H332
H312
616-208- 00-5

N-ethyl-2- pyrrolidon; 1- ethylpyrrolidin e-2-on

(NEP)

220- 250-6
2687-91-4
Repr. 1B
H360D
GHS08
Dgr
H360D
The proposal finds that both substances are used as dipolar aprotic solvents in industrial and professional settings for specialized applications which currently have limited or no technically feasible alternatives.
The Dutch proposal restricting DMAC and NEP
RIVM has proposed adding two restriction entries for DMAC and NEP, respectively, to REACH's Annex XVII (see page vi of the proposal). Each entry bans the manufacture, placing on the EU market and use of respective substance on its own, as a constituent of other substances, or in mixtures in concentrations equal to or greater than 0.3%.
The entries specify further that the solvents are allowed to be used above the 0.3% threshold only on condition that certain hazard communication and workplace safety measures are met.
Manufacturers, importers, and downstream users may place DMAC on the EU market in quantities above 0.3% provided they include Derived No-Effect Levels (DNELs) in their respective chemical safety reports (CSRs) and safety data sheets (SDS) stipulating worker exposure of 13 mg/m3 for long-term exposure by inhalation and 0.53 mg/kg/day for long-term dermal exposure. Likewise, manufacturers and downstream users may continue to produce and use DMAC, as long as they adhere to appropriate risk management measures and operational conditions to ensure that the exposure of workers is below the specified DNELs.
The same conditions requiring DNELs be documented in CSRs and SDS and their adherence in practice at the workplace apply for NEP. The NEP restriction differs in that its applicable DNELs are 4.0 mg/m3 for long-term and 4.6 mg/m3 for acute exposures by inhalation, and 2.4 mg/kg/day for long-term dermal exposure.
RIVM's justification for proposing an EU-wide restriction with DNELs
The proposal concluded that unacceptable risks in worker exposures to DMAC and NEP persist after the authority established "DNELs for long-term systemic dermal and inhalation worker exposures that are more stringent than DNELs used in REACH registration dossiers." RIVM's determination of lower DNELs indicates that industry's current DNELs are insufficient to protect workers potentially exposed to DMAC and NEP.
The Dutch authority also found that applications of the two solvents are traded freely and circulate widely throughout EU member states, based on ECHA's chemicals data.
RIVM maintains that the best way to guarantee 'a level playing field' for all EU producers, importers, and users of DMAC and NEP and to safeguard against risks of worker exposure is by introducing mandatory long-term inhalation and dermal DNELs harmonized at EU level, in combination with binding operational conditions and risk management measures that ensure these DNELs are observed.
The proposal argues further that this approach offers "legal consistency" with existing restrictions on two similar solvents, N-methyl-2-pyrrolidone (NMP) and N,N-dimethylformamide (DMF) (i.e., REACH Annex XVII entry nos. 71 and 76). (This ECHA guidance on complying with REACH restriction 71 on NMP provides insight into what the restrictions on DMAC and NEP may look like.)
Stakeholders express concerns about the consequences of DMAC/NEP restriction
To date, stakeholders that have weighed in during the ongoing public consultation include organizations from the private and public sectors. Specifically, several anonymous companies, one member state competent authority, a national organization representing employer interests, and four European trade associations representing the fiber, petrochemicals, and winding wire industries, have submitted non-confidential feedback.
The comments ECHA has received so far provide insight into several common concerns stakeholders have highlighted about the proposed restriction.
The main concern voiced by all private-sector stakeholders is the proposed binding long-term dermal DNEL of 0.53 mg/kg/day for the substance DMAC. The comments submitted by the European Man-made Fibres Association (CIRFS) exemplify the feedback from this group of stakeholders: "An extremely low dermal DNEL as proposed in this restriction leads to a substance ban in practice…," CIRFS wrote. The association explained that given current operational conditions (PROC 8a/b – charging/discharging), even the most conservative risk management measures (RMMs) pursuant to the ECETOC targeted risk assessment (TRA) model would fail to keep operations in compliance with the proposed DNEL. "This would lead to closure of plants as all industrial handling requires a charging/discharging operation of liquid DMAC at some stage," CIRFS concluded.
Another refrain common among the private sector is that no feasible alternatives currently exist that could take the place of DMAC as a solvent in related manufacturing processes. This opinion was shared by the representatives of the fiber industry; as well as of an unnamed German medical membrane manufacturer; a petrochemicals interest group, BDO and Derivatives Sector Group (BDO); and the European Winding Wire Association (EWWA).
CIRFS put the cost of substituting DMAC at upwards of € 500 million. The "total estimated cost and capital would have a huge economic impact…" the fiber industry body wrote, adding that the alternative to substituting DMAC given the proposed DNEL "would probably be to shut down EU manufacturing locations and keep manufacturing with current process solvent outside EU."
The German medical membrane manufacturer also flagged a point of potential confusion, suggesting that a biological limit value (BLV) for DMAC included in the proposal could be interpreted as not being part of the formal restriction. "Legal certainty is needed and would require inclusion of the BLV and its status in DMAC's Annex XVII entry," the manufacturer wrote.
Finally, the Danish Working Environment Authority ( WEA) and the Confederation of Danish Employers in their feedback disagreed with the proposal's approach to regulating the two solvents via a REACH restriction. Instead, they contend such questions of workplace safety belong under the purview of the EU's occupational safety and health (OSH) scheme and, specifically, by way of the CMR Directive (2004/37/EC).
Analysis
While it's not a given, the Socio-economic Analysis Committee (SEAC) in its upcoming opinion could recommend exemptions for meeting the dermal DNEL for critical applications that are dependent on DMAC. This seems at least somewhat conceivable since substituting the solvent apparently won't happen in the mid- to long-term. And the private sector using DMAC appears to be unanimous in its assessment that the DNEL for long-term dermal worker exposure is too stringent to comply with. Nevertheless, RIVM explained in the proposal that operational conditions like "task duration reduction could be applied" to reduce dermal exposure within compliance "as it is not expected that workers in this sector will be charging/discharging 100% DMAC for their entire eight-hour shift." If such exemptions were considered, uses for products like medical membranes that have important implications for kidney dialysis patients, for example, would likely be part of them.
A little over a month remains before the public consultation ends on December 20, 2022. Until then, stakeholders are encouraged to submit targeted feedback based on questions contained in the information note ECHA issued at the outset of the consultation. See pp. 3-5 of the note for specific information requests, which include potential workplace exposure, possible alternative substances and/or processes, as well as estimated costs and sectoral impacts related to the restriction.
To contact the author of this analysis, please email Scott Stephens ( [email protected])
To contact the editor of this analysis, please email Patricia Iscaro ( [email protected])
Key Documents and Dates