FDA warns Walmart, Amazon for logistics role in fulfillment of orders for suspect products
FDA Today
| By ALEXANDER GAFFNEY, MS, RAC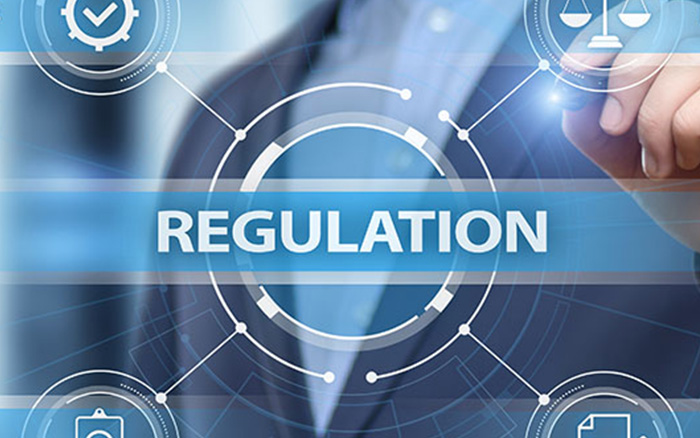 The FDA last week sent two Warning Letters to Amazon and Walmart, respectively, regarding products that are sold on the companies' online platforms. The letters are the latest – and highest-profile – efforts by the FDA to encourage online retailers to better police their web platforms to prohibit the illegal sale of products known to contain prohibited drug ingredients or make improper claims.
The letters
Both letters were sent by the FDA on October 28, 2022 and refer to similar products sold on both companies' websites. As is FDA's tradition, both letters were sent to the companies' respective CEOs, Doug McMillon (Walmart) and Andy Jassy (Amazon).
The products, " Artri Ajo King Reforzado con Ortiga y Omega 3," "Artri King Reforzado con Ortiga y Omega 3," and "Ortiga Mas Ajo Rey," have previously been flagged by the FDA as being dangerous. FDA warnings about all three cite undeclared drug ingredients, including diclofenac, a prescription non-steroidal anti-inflammatory drug (NSAID), and dexamethasone, a corticosteroid. These ingredients can cause serious metabolic, cardiovascular, renal, and gastrointestinal side effects when not used properly.
As FDA's letter explains, FDA officials were able to purchase all three products from Amazon's website, and one of the products from WalMart's website. Referring back to its prior public warnings, the regulator explained that its concerns were related to the undeclared drug ingredients found in the purchased samples, which were confirmed by FDA to contain diclofenac. The products were marketed as dietary supplements, meaning they could not legally contain an approved drug ingredient since diclofenac had first been approved in 1988 – before the marketing of this product.
There are a few reasons these letters are especially interesting
These products aren't sold by Amazon or Walmart directly. Rather, they're part of the third-party marketplace that both companies support which permits other companies to list their products for sale, and then Amazon or Walmart will fulfill the sale through their logistics network.
As AgencyIQ noted in August 2022 when Amazon first received a similar letter warning the company about the sale of products intended for mole and skin tag removal, the risk to the company isn't the sale of any one product. Rather, it's that the FDA could potentially take future action against platforms for the introduction or delivery of products that violate federal law. That places a far more serious duty on fulfillment services to closely police their platforms. FDA's argument in the August 2022 letter was that the introduction or delivery of unapproved new drugs into interstate commerce is a prohibited act, and Amazon is "responsible for introducing, delivering or causing the introduction or delivery" of such products into interstate commerce.
FDA is again referencing a similar line of reasoning in its Warning Letters to Amazon and Walmart: Even though the companies don't directly sell the products, they are intrinsically involved through their fulfillment services. Both letters containing the following language: "As discussed below, your firm is responsible for introducing, delivering, or causing the introduction or delivery into interstate commerce [of the unapproved drug/drug products]."
FDA is bringing the receipts about each company's capabilities: A footnote in the letter to Walmart, for example, quotes the company's website, which states, "Walmart Fulfillment Services (WFS) offers end-to-end fulfillment services for third-party ecommerce sellers. With one of the world's largest supply chains, we're uniquely positioned to provide the scale, quality, cost, and efficiency you need to grow a successful business on Walmart.com […] We store, pick, pack, and ship your orders. We handle customer care and returns (in store or home pickup)." A similar quote from Amazon's website that is cited in the letter reads: "With Fulfillment by Amazon (FBA), [sellers] store [their] products in Amazon's fulfillment centers, and [Amazon] pick[s], pack[s], ship[s], and provide[s] customer service for these products."
The product names and descriptions are entirely in Spanish: FDA's Warning Letter provides English translations of the (many) violative claims made on the product labels, but it's not often that FDA references products with non-English claims. That's likely a consequence of English being the primary language that a majority of its staff use on a day-to-day basis and, just as importantly, that English is required for drug product labeling. Under 21 CFR 201.15(c)(1), "All words, statements, and other information required by or under authority of the act to appear on the label or labeling shall appear thereon in the English language" (unless a product is solely distributed within Puerto Rico).
Additional thoughts:
Companies with online fulfillment services and platforms should take this as a warning to start paying close attention to products sold on their websites. There are a few lessons in particular from FDA's three platform-focused letters so far. First, companies should pay close attention to publicized warnings from FDA about products containing suspect ingredients. Had Amazon and Walmart closely read FDA's warnings from earlier this year and removed the products from its store, it likely would not have received the letters. Second, even if products aren't on an official list of suspect products, companies still need to have procedures in place to evaluate claims. FDA's August 2022 letter to Amazon, for example, referenced products intended to treat moles and skin tags that did not have FDA approval as drugs. FDA had previously sent a letter to Amazon's Jassy regarding the sale of several drug products on the company's website that containing "undeclared and potentially harmful drug ingredients."
FDA's logic here has actually been used before to prevent companies from financially benefiting from employees with whom they have an indirect relationship. One notable example of this is FDA's actions on related to multi-level marketing companies like dōTERRA and Young Living. The companies, which sell essential oil products (among other things), have been chided by the FDA for the actions of independent "consultants" that sell products on behalf of the company. For example, in a July 2022 Warning Letter, Young Living Essential Oils Corporate was warned for the actions of several of its consultants. Based on an FDA review of a series of Instagram profiles maintained by company consultants, several of the company's products were being misbranded for the treatment, prevention or cure of various ailments. As the FDA wrote, the company is "responsible for investigating and determining the causes of any violations and for preventing their recurrence or the occurrence of other violations. It is [the company's] responsibility to ensure your firm complies with all requirements of federal law, including FDA regulations." The letter was similar to one sent to the company in 2014 which also took issue with claims made on various consultants' websites.
Another 2014 Warning Letter to dōTERRA International also cited promotions made by consultants that violated federal law. As the FDA wrote: "Your consultants promote your above mentioned dōTERRA Essential Oil products for conditions including, but not limited to, viral infections (including ebola), bacterial infections, cancer, brain injury, autism, endometriosis, Grave's Disease, Alzheimer's Disease, tumor reduction, ADD/ADHD, and other conditions that are not amenable to self-diagnosis and treatment by individuals who are not medical practitioners. Moreover, your consultants redirect consumers to your website, www.doterra.com, to register as a customer or member (i.e., consultant), and to purchase your dōTERRA Essential Oil products."
For industry, the FDA's increasing number of Warning Letters seems to offer a clear lesson: While a company can contract out its manufacturing, it cannot contract away its legal responsibility to adhere to the federal law, and specifically the Federal Food, Drug and Cosmetic Act.
To contact the author of this analysis, please contact Alec Gaffney ( [email protected])
To contact the editor of this analysis, please contact Kari Oakes ( [email protected])
Key Documents and Dates