FDA publishes much-anticipated CAR-T guidance
FDA Today
| By KEDEST TADESSE, MS, RAC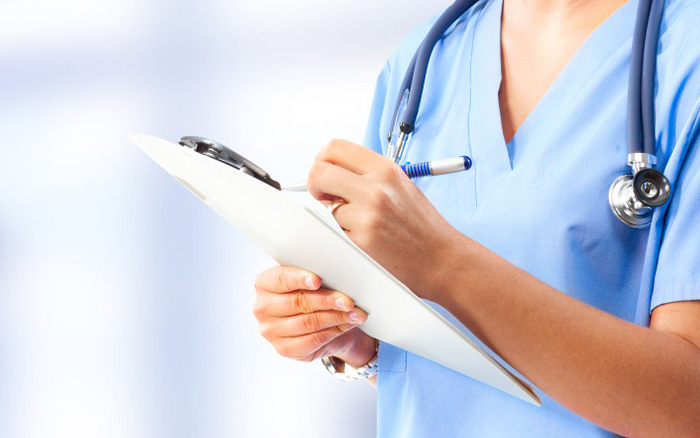 Today the FDA released a draft guidance document making recommendations on the development and testing of Chimeric Antigen Receptor (CAR)-T Cell products. While the guidance is generally consistent with what FDA has offered in terms of advice on an ad-hoc basis, the guidance goes into depth on several topics that have proven challenging for industry, including product comparability.
Regulatory Background and Context
Chimeric Antigen Receptor – T Cell (CAR-T) therapy is a form of immunotherapy in which white blood cells are extracted from an affected patient or a healthy donor, re-engineered, and used to fight cancerous cells.The processing of CAR-Ts is a highly complex process.
There are two general types of cellular therapy: In autologous cell therapies, a patient's own cells are extracted and then returned to the same patient after being modified. For allogeneic cell therapies, cells extracted from another donor (typically in large batches) are processed for use in several unrelated patients. In some cases, there may also be xenogeneic cell therapies, in which cells from a non-human organism are used as the basis of therapy.
The Center for Biologics Evaluation and Research (CBER) oversees the regulation of CAR-T therapies under the Office of Tissue and Advanced Therapies (OTAT). To date, all six FDA-approved CAR-T therapies have been autologous therapies: Kyrmriah (tisagenlecleucel), Yescarta (axicabtagene ciloleucel), Tecartus (brexucabtagene autoleucel), Abecma (idecabtagene vicleucel), Breyanzi (lisocabtagene maraleucel) and Carvykti (ciltacabtagene autoleucel).
There is growing interest in developing allogeneic therapies, as those therapies would likely be able to be administered more quickly and easily than autologous products and be made at scale (rather than on a one-off basis). However, because allogeneic therapies involve the use of cells that are not derived from the same patient receiving the therapy, there is a significant risk that they might cause an adverse immune system response in the recipient. At a 2021 FDA workshop, reviewers shared that 11% of all CAR-T cell INDs are for allogeneic products.
There is significant interest in the development of all CAR-T therapies as well. According to CBER director Peter Marks, in 2020 the FDA received more than 100 investigational new drug applications (INDs) for CAR-T therapies, and ClinicalTrials.gov currently shows 660 trials involving CAR-T that are recruiting or active.
In February 2021, Marks indicated a guidance document entitled Considerations for the Development of Chimeric Antigen Receptor (CAR) T Cell Therapies was still under development after having been announced as part of the 2020 guidance agenda just before the start of the pandemic. As Marks explained, "I think you'll probably hear us say more about this in the coming months, or maybe even sooner, and we'll continue to work on this." He continued: "This is an area where even guidance that we issue will have to be continually updated as we refine it and as we learn more."
One year later, the FDA has finally published the long-awaited draft guidance document.
The guidance provides recommendations on the general considerations for CAR-T development, preclinical considerations, clinical study design and chemistry, manufacturing and controls (CMC). The FDA notes the recommendations of this guidance are also applicable to other genetically modified lymphocyte products (for example, CAR Natural Killer Cells).
Key considerations for CAR construct, vector, starting material and fresh or cryopreserved final products are briefly covered by the draft guidance. The Agency recommends "sponsors assess the ability of each domain to specifically bind to its target antigen" and demonstrate the functionality of the signal domains that initiate the T-cell activity when developing the CAR construct." The guidance advises that products with vectors that integrate into the cellular DNA should conduct long-term follow-up of patients.Similar to the CAR construct, sponsors should assess additional functional elements of the vector.
Sponsors enrolling patients previously treated with CAR-T cells should put additional considerations in place. This is because the donor patient treated with CAR-T may produce a different starting material compared to a donor that is CAR-T treatment naïve.As the guidance explains, "Previously administered CAR-T cells in the starting material may have unexpected effects on CAR-T cell manufacturing (e.g., expansion or transduction rates), potency, in vivo expansion, safety, and efficacy." To avoid these effects, the FDA provides various testing strategies for the cellular starting material. The agency also recommends a pre-IND meeting with OTAT.
The guidance further offers manufacturing considerations for the vector, cellular starting material, and CAR-T cell. Vector quality should include the vector structure, assessment of the Master and Working Cell Banks, reference material characterization, vector stability, vector concentration measures as well as vector lot testing to ensure safety, purity, identity and potency. Generally, safety testing includes sterility, mycoplasma, endotoxin and adventitious agent testing but depending on the type of vector, there may be additional evaluations to consider. In addition, "Transgene expression alone as a measure of potency may be sufficient to support early phase IND studies," FDA explained.
"The probability of manufacturing success may be increased by establishing acceptance criteria for the leukapheresis starting material used in CAR T cell manufacturing." The new draft guidance mainly refers to the January 2020 guidance on CMC information for Human Gene Therapy INDs for recommendations regarding the collection, handling and testing of starting materials, CAR-T cell manufacturing process control, and analytical testing. In terms of analytical testing, the FDA discusses the use of flow cytometry to assess various CAR-T cell attributes, vector copy number (VCN), identity testing and potency.
The chain of identity (COI) is critical for CAR-T products. The new guidance adds that the "labeling [should] include at least two unique identifiers with label checks built into the batch record prior to each processing step." Further, once it arrives at the patient's bedside for administration, there should be two independent patient and label checks.
There are also various labeling requirements during the IND phase. The product should be clearly labeled that it is for investigational use, include the product name and manufacturer information, include the warnings "do not filter" and "do not irradiate," should indicate the product is intended for autologous use, and a statement that the product was "not evaluated for infectious substances" (if it was not in accordance with federal regulations).
Due to the complex nature of these products, manufacturing changes are evaluated on a case-by-case basis. Comparability studies will be required if there are substantial changes to the vector manufacturing process or facilities used to make the CAR-T cells or vector. The FDA recommends conducting a risk assessment prior to any change implementation to inform if analytical comparability assessments or studies are necessary. To limit variability, the FDA recommends comparability be evaluated using "side-by-side testing using the same cellular starting material."
The guidance discusses topics related to comparability at length. For example, companies should conduct change assessments using "developmental lots" not intended for patients. Further, the stage of product development "may impact whether an analytical comparability study is warranted." According to the FDA, early-stage development changes generally result in concerns about product safety, whereas later-stage changes need to be evaluated against their potential to affect both safety and efficacy. "We recommend that details of the proposed chang(s), the accompanying risk assessment, and the proposed change management strategy be submitted as an amendment to the IND, prior to initiation of comparability studies or implementation of the change," FDA wrote. The guidance also notes that analytical comparability may be assessed using the ICH Q5E guideline.
The guidance further discusses considerations for single-site versus multisite manufacturing. As FDA notes, single-site manufacturing reduces product variability, but also increases logistical issues depending on the need for cryopreservation and shipping. Multi-site manufacturing, meanwhile, requires a demonstration of product and analytical comparability across sites. Companies are advised to consider defined acceptance criteria for product quality attributes and qualify each site using "qualification runs using the same cellular starting material" to do so.
Although preclinical testing is product-dependent due to the varying nature of CAR-Ts, the guidance offers general recommendations. For the vector component, the FDA recommends evaluating the antigen recognition domain specificity and affinity. The agency is willing to accept data from CAR or monoclonal antibodies with an identical antigen recognition domain to reduce testing. For the CAR-T cells, "preclinical evaluation may include examination of cytokine independent cell growth, in vitro and in vivo testing for T cell clonality, karyotypic analysis, TCR repertoire analysis and specificity for viral antigens through ex vivo stimulation and recognition assays." The document also guides sponsors to the 2013 guidance on the preclinical assessment of investigational cellular and gene therapy products.
Syngeneic tumor animal models can be used to assess the potential on- and off-target toxicities as long as the model's suitability is justified. The FDA added, "Previous clinical experience with similar CAR-T cells can often inform the starting dose level, dose-escalation plan, and dosing regimen in the study population" since animal models cannot be relied on for dose selection. The guidance has additional recommendations for preclinical studies of CAR-T cells with additional modifications, for example, a suicide gene. The draft guidance explained, if suicide genes are present, the sponsor may need to conduct a preclinical study "to demonstrate their function and to establish dosing of any additional drug or biologic that is critical to induce CAR T cell depletion."
Given the serious toxicities such as cytokine release syndrome (CRS) and neurological toxicities associated with CAR-T therapies, the FDA recommends toxicity should be considered "in the context of potential benefit, disease stage and other available therapies." Early phase trials should enroll patients with no other available treatment option. If sponsors propose a CAR-T product for patients with early-stage disease and available therapies, the risk should be justified to the FDA along with the appropriate consent documents.
Tissue agnostic studies should consider separating cohorts "by disease types and evaluate the dose-response relationship and severity of toxicities through parallel dose-escalations in these cohorts." This is because early phase trials can enroll patients with a different type of cancer but have a common target antigen (i.e., tissue agnostic). However, evaluating efficacy and toxicity is difficult. This is due to the underlying differences in the diseases, patient comorbidities, pre-existing tumor burdens, and various other factors. Sponsors of tissue agnostic CAR-T studies should provide their rationale for the study design and analysis in their IND submission. The guidance touches on cancer cell target identification and CAR-T studies in pediatric subjects.
Dose selection is "complex." This is due to transduction efficiency – the transfer of the vector to the cell – which can be different between lots. The FDA recommends "CAR-T cell dose levels be based on the number of transduced CAR-T cells in the product, rather than the total cell number" in addition to cell viability. The FDA also recommended "calculating the cell dose based on weight or [body surface area] BSA rather than using a flat dose." The agency recommends considering the lymphodepletion regimen when selecting the CAR-T cell dose. Additionally, dose-limiting toxicities (DLTs) definition should be clearly detailed in the protocol. The DLT depends on the disease as well as the product characteristics.
Staggering patients in trials is beneficial to limit the unknown risks of the product. The guidance recommends a staggering interval within or between cohorts. The agency suggests the interval should be long enough to identify adverse events prior to dosing additional cohorts, consider previous animal or human data adverse events time course and consider how long the product is active.
Sponsors should have contingency plans for failed autologous product manufacturing as well as bridging therapy. The protocol should not allow for lymphodepleting regimen until it is known the treatment is available as well as if there will be another attempt to remanufacture. The FDA added, "Failure-to-treat may be an important trial endpoint that is part of a feasibility evaluation, and there should be plans to analyze the proportion of failure-to-treat subjects to look for factors that may predict failure to administer the product and to evaluate the consequences to the subject if there is a failure-to-treat." Furthermore, to delineate the impact of bridging therapy, sponsors should conduct separate prespecified analyses for all subjects, subjects who received bridging therapy and those who did not.
The FDA recommends functional analysis (immunophenotyping) and clonality analysis of CAR-T cells to determine the pharmacokinetics. Sponsors should choose pharmacodynamic biomarkers to assess based on the product and disease. Based on these data, the FDA recommends the assessment of the final product characteristics against the product PK profile as well as building the exposure-response for the product. Furthermore, the agency recommends developing assays to detect immunogenicity.
The FDA expects sponsors to have a detailed safety monitoring and management plan. In particular, CRS should be measured at baseline and other time points according to the management plan. The plan should also provide instructions for rescue therapy, such as tocilizumab. If allogeneic products are considered, the FDA suggests monitoring patients for graft versus host disease (GVHD).
The draft guidance sticks to the 15 years of post-treatment follow-up for CAR-T therapies, previously finalized in the 2020 guidance and also mentioned in a separate gene therapy guidance published today.
What's Next
The guidance is somewhat expected. It mainly brings together points from several other major guidance documents released in the past few years for cell and gene therapies and expands on specific elements that are recommended for CAR-T product development. In addition, many of the recommendations relate to things the FDA has either spoken about publicly before or raised in letters to companies during the CAR-T review process. For example, a previous analysis by AgencyIQ had identified that CMC-related issues are commonly referenced in Intermediate Response letters sent to cell and gene therapy companies. And the need for assays – referenced extensively in the guidance (the word "assay" is used 54 times) – has previously been raised in multiple Advisory Committee meetings for cellular therapies (e.g., donislecel and remstemcel-L).
While the guidance was expected in 2020, there have been four new approvals in the last two years providing better insight into the FDA's review of CAR-T products in addition to the CMC guidance for gene therapy INDs finalized in early 2020.
Still, the new guidance offers significantly more detail about a few areas of product and clinical development that are likely to be especially helpful. For example, numerous companies have been subject to clinical holds in the CAR-T space in recent months, and FDA's recommended clinical approach may help companies to avoid more expansive (and costly) clinical holds by limiting the size of their initial studies. Further, the extensive advice given to companies about comparability approaches is likely to prove helpful given the paucity of existing guidance in this area directly applicable to cellular products.
The guidance likely helps solve a few problems that FDA has previously mentioned in the past. In particular, CBER Director Peter Marks indicated last year that companies were having the most trouble characterizing their products, characterizing manufacturing changes and their effect on the CAR-T product, and facilitating process scale-out. The new guidance offers perspectives on all three trouble areas. [ Read our analysis of Marks' comments here.]
The guidance is open for comments through June 13, 2022.
Featuring prior research from Alec Gaffney.
To contact the author of this analysis, please email Kedest Tadesse.
To contact the editor of this analysis, please email Alec Gaffney ([email protected])
Key Documents