FDA publishes discussion paper on AI in drug manufacturing
FDA Today
| By AMANDA CONTI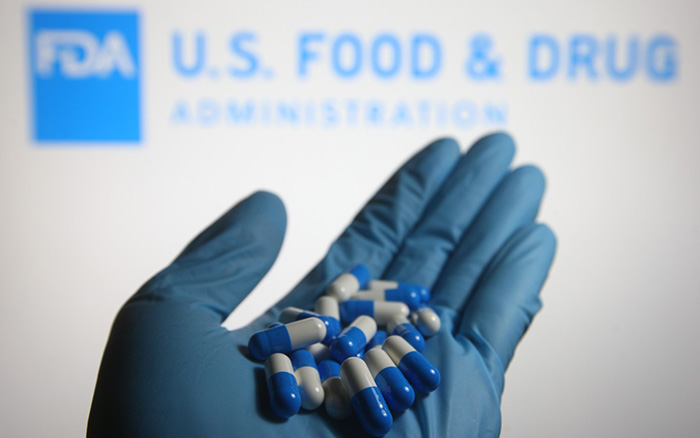 In a new Federal Register notice, the FDA announced that it will convene a public meeting on April 25 to hear patient perspectives and priorities on identifying and treating long Covid. While objective measures to diagnose the condition are lacking, the agency appears to be starting with patient-focused considerations for potential treatments.
Regulatory Background
Advanced manufacturing is: "a collective term for new medical product manufacturing technologies that can improve drug quality, address shortages of medicines, and speed time to market," according to the FDA. In general, advanced manufacturing practices leverage novel technologies, or take new and novel approaches to established techniques, to improve life sciences product manufacturing. The most well-recognized examples of emerging advanced manufacturing areas include 3D printing of medical devices or drugs (also known as additive manufacturing) or continuous manufacturing processes that differ from traditional batch manufacturing approaches.
Adoption of advanced manufacturing techniques has been slow and challenging. As AgencyIQ has previously discussed, supply chain disruptions during the Covid-19 pandemic highlighted the need for new, scalable advanced manufacturing practices in the US. For example, continuous manufacturing methods that are self-contained could allow manufacturing sites to be distributed over a wide geographic area, as compared to being bottlenecked at a single site of manufacture. However, moving to new manufacturing models that might solve these challenges is itself difficult. Among other reasons, overhauling manufacturing processes to adopt new technologies or protocols may be prohibitively expensive, and firms that adopt these new technologies may run the risk of falling afoul of the FDA's stringent manufacturing quality and compliance requirements (which were established in the late 1970s). Further, manufacturing technologies have traditionally undergone formal regulatory review by FDA as part of certain new product approvals; this coupling disincentivizes the introduction of additional regulatory risk on the manufacturing side.
In 2014, the Center for Drug Evaluation and Research (CDER) established the Emerging Technology Program (ETP). Organized within its Office of Pharmaceutical Quality (OPQ), ETP was intended to work directly with companies to support the use of advanced manufacturing. Through this program, industry can engage with members of the Emerging Technology Team (ETT) prior to filing a submission and receive feedback regarding potential technical and regulatory issues related to a novel technology. Since its establishment, the program adopted a new operating model, called ETP 2.0, that "standardizes and streamlines its scalable processes, aligns organizational and existing quality assessment components, and identifies opportunities to strengthen the program's performance." ETP 2.0 has outlined focus areas, with a particular focus on "graduation" of technologies to other OPQ offices for review of pertinent submissions, once FDA has sufficient experience with a technology.
Upon FDA's request, the National Academies of Sciences, Engineering, and Medicine (NASEM) issued a report on the advanced drug manufacturing pipeline in 2021, titled Innovation in Pharmaceutical Manufacturing on the Horizon: Technical Challenges, Regulatory Issues, and Recommendations. The report identifies technologies that FDA is mostly likely to see in the next 5-10 years – and therefore need to have a plan for regulating or overseeing. The technologies identified include advanced process controls such as innovative or multiform sensors that maintain a manufacturing or production system that "minimizes the chance of producing a product with low quality." According to the report, the utility of the high volume and complexity of data from these controls can be supported by "sophisticated analytics, models, and artificial intelligence." The report also describes technical and regulatory challenges to adoption of advanced manufacturing technologies and offers recommendations for FDA. In particular, the report recommends that FDA increase its own technical expertise and capacity to effectively oversee these new technologies. At a high level, the NASEM committee describes some of the systemic barriers to adopting these technologies, emphasizing that incentives need to be aligned toward innovation among stakeholders.
The NASEM report also underscores the importance of global harmonization and alignment, particularly with guidelines from the International Council for Harmonisation of Technical Requirements for Pharmaceuticals for Human Use (ICH). Since companies often apply to market products in multiple countries, widespread approval for novel manufacturing technologies can be difficult to execute in a global policy patchwork.
Advanced manufacturing harmonization efforts have momentum—ICH adopted the finalized ICH Q13 guideline on continuous manufacturing in November 2022 [ Read AgencyIQ analysis here]. The guideline defines terms and contains general requirements and additional clarification for equipment design, system integration, and data analysis. Q13 was published by EMA in early January 2023 [ Read AgencyIQ analysis here]. FDA released its own draft guidance on continuous manufacturing to adopt the ICH Q13 guideline in the U.S. in 2019, the which was finalized this week (March 1, 2023).
Following the NASEM report, FDA developed the Framework for Advanced Manufacturing Evaluation (FRAME) Initiative. First debuted at the 2021 Pharmaceutical Quality Symposium [ read AgencyIQ's analysis here], this larger effort within CDER serves as a policy hub for four prioritized technologies: end-to-end continuous manufacturing (E2E CM), distributed manufacturing (DM), point of care (POC) manufacturing and artificial intelligence (AI).
So far, FRAME has focused extensively on DM and POC manufacturing. In October 2022, FDA published a " discussion paper" that aimed to identify potential regulatory bottlenecks to the adoption of these technologies [ Read our analysis of the discussion paper here]. The following month, the agency cohosted a 3-day workshop with the Product Quality Research Institute (PQRI) that featured discussion on topics ranging from facility locations to robotics to quality oversight [ Read AgencyIQ analysis of the meeting].
Congress included several directives within the 2023 omnibus to bolster advanced drug manufacturing as well [ Read AgencyIQ analysis of FDORA, the government funding package, here]. In addition to codifying the ETP (Sec. 3203), the omnibus also included language that would establish two larger programs. First, FDA will award up to five institutions as National Centers of Excellence in Advanced and Continuous Pharmaceutical Manufacturing (Sec. 3204). The Centers will "collaborate directly with the [FDA]" to research, develop and implement continuous manufacturing processes and issue reports on best practices. Second, FDA will create the "Advanced Manufacturing Technologies Designation Pilot Program" (Sec. 3213) that would review specific manufacturing advanced methods that enhance drug quality or improve the manufacturing process. The benefits of the designation would include expedited development and review of applications using the designated technology (including for supplemental applications). Guidance on this designation program is expected this year; CDER listed it in its 2023 Guidance Agenda [ Read AgencyIQ's analysis here].
The FDA has now published a new "discussion paper" outlining preliminary considerations for leveraging artificial intelligence (AI) AI in drug.
In the discussion paper, the agency lays out its perspective on the future of AI-enabled manufacturing. According to the new paper, "AI is an enabler for the implementation of an Industry 4.0 paradigm that could result in a well-controlled, hyper-connected, digitized ecosystem and pharmaceutical value chain for the manufacturer." FDA further explains that the term " Industry 4.0" refers revolutionizing manufacturing through the development and implementation of rapidly evolving technologies. As a discussion paper, the document does not constitute guidance; rather, the agency stated in an email communication that it is "gathering early feedback from stakeholders to inform future policy development." In the introduction, FDA offers a (non-exhaustive) list of four potential applications of AI in pharmaceutical manufacturing: process design and scale-up, advanced process control (APC), process monitoring and fault detection, and trend monitoring.
As FDA looks to AI in advanced manufacturing processes, the discussion paper begins by defining key terms, which are intended for the purposes of this discussion paper only (i.e., not part of the regulation of other AI-based or -enabled technologies). According to FDA, AI is "a branch of computer science, statistics, and engineering that uses algorithms or models that exhibit behaviors such as learning, making decisions, and making predictions." Machine learning is a branch within AI that "provides systems with the ability to develop models through analysis of data without being explicitly programmed and to improve based on data or experience." FDA also defines related practical terms like model, metadata, and data management, along with disciplinary terms like edge and cloud computing and Internet of Things (IOT). Per the document, IOT is "a type of cyber-physical system comprising interconnected computing devices, sensors, instruments, and equipment integrated online into a cohesive network of devices that contain the hardware, software, firmware, and actuators which allow the devices to connect, interact, and exchange data and information."
The paper goes on to note five "areas of consideration" associated with AI in manufacturing. Each major area raised in the paper is accompanied by a list of the "potentially associated requirements and policies" – in effect, every regulatory citation and guidance that the agency thinks could be implicated or touched upon by the introduction of AI in drug manufacturing.
First: Cloud applications and oversight of data and records: FDA explains that new developments in edge and cloud computing mean that the "the software location involved in pharmaceutical manufacturing may change." In environments where regular software functions (e.g., updates and analytics) occur in the cloud and/or are managed by third-party systems, FDA stresses that "data integrity and data quality must be ensured." The agency notes that existing policies for third party management of Current Good Manufacturing Practice (CGMP) processes may have gaps in managing AI risks that ultimately lead to challenges in accountability and inspections. The paper further acknowledges that its inspection approaches may also need to be adjusted, on the agency side, to handle these complexities. As AgencyIQ has recently discussed, the FDA's Office of Regulatory Affairs (ORA), which has authority to conduct inspections is currently undergoing significant reorganization. Although details remain sparse, one of the goals of the overhaul is to modernize the office's technology systems, which could increase preparedness for new technologies like AI – notably, modernizing of data systems and technological infrastructure has been a challenge for the FDA in recent years.
Second: IOT and data management: FDA describes how digitization of manufacturing controls can generate higher volumes and frequencies of data output, including increases in the types of data recorded. While the FDA has regulations about the types of data and metadata that are required to be kept for traditional batch-based manufacturing, new policy approaches may be needed to "balance data integrity and retention with the logistics of data management." These new policy approaches could provide clarity on appropriate records and storage features needed for regulatory compliance and data protection.
Third: Applicability of regulatory oversight of AI applications. Since AI can be used in many different facets of manufacturing operations, FDA acknowledges the importance of establishing understanding among applicants regarding where AI fits into areas that are subject to regulatory oversight, such as CGMP compliance and new drug or biologics license applications.
Fourth: Standards for developing and validating AI models: FDA explains that the limited industry standards and FDA guidance on AI models impacting product quality "can create challenges in establishing the credibility of a model for a specific use." In effect – without sufficient information from FDA on what's acceptable or best practices upon which to rely, manufacturers face barriers in validating and implementing their novel models. Validation standards would be especially useful to address unintended biases, enable successful transfer of learning across AI models, and manage and sustain the "explainability" of output as complexity increases.
Five: Challenges of continuously learning AI systems: Lastly, FDA acknowledges that AI models deployed in pharmaceutical manufacturing are updated "as needed through the change control process," as well as concerns with determining the "criteria for regulatory notification of changes to the model as a part of model maintenance over the product lifecycle." In effect, in a system intended to be iterative, it's not clear what specific factors should trigger agency notification, or which may be acceptable in reporting. To address this issue, FDA recognizes the need for clarity regarding the agency's expectations regarding establishing product comparability after changes, and also regarding how the agency will examine and inspect these models. On February 14, 2023, FDA sent a highly anticipated guidance document for White House review and potential clearance pertaining to Predetermined Change Control Plans for artificial intelligence and machine learning-enabled device software functions [ Read AgencyIQ Analysis here]. While the information in this new guidance is expected provide insight into regulation of AI and ML within final medical device products themselves, the overall framework could be informative for manufacturing technologies as well.
Finally, FDA poses a series of eight questions to industry about AI in manufacturing, listed here, for which it is seeking input:
What types of AI applications do you envision being used in pharmaceutical manufacturing?
Are there additional aspects of the current regulatory framework (e.g., aspects not listed above) that may affect the implementation of AI in drug manufacturing and should be considered by FDA?
Would guidance in the area of AI in drug manufacturing be beneficial? If so, what aspects of AI technology should be considered?
What are the necessary elements for a manufacturer to implement AI-based models in a CGMP environment?
What are common practices for validating and maintaining self-learning AI models and what steps need to be considered to establish best practices?
What are the necessary mechanisms for managing the data used to generate AI models in pharmaceutical manufacturing?
Are there other aspects of implementing models (including AI-based models) for pharmaceutical manufacturing where further guidance would be helpful?
Are there aspects of the application of AI in pharmaceutical manufacturing not covered in this document that FDA should consider?
Analysis
Based on the paper, FDA sees a key role for AI in pharmaceutical manufacturing within quality assessment and complex data analytics. As stated above, the paper is not formal guidance, but early thinking to inform future efforts. That said, the scope of the discussion paper provides insight into the specific areas where industry can expect forthcoming policy. Manufacturers should pay close attention to the list of policies that the agency has flagged as being implicated in or relating to AI in manufacturing.
Is a meeting coming? In the month after FDA released a similarly scoped discussion paper on DM and POC manufacturing, the agency convened a 3-day workshop to gain stakeholder input. Should the agency follow the same process, AgencyIQ expects a meeting announcement could come out soon.
The simultaneous release of the Q13 Final Guidance signals a busy time for FDA advanced manufacturing policy development. As mentioned above, FDA released the discussion draft on the same day as it issued the ICH final guidance, " Q13 Continuous Manufacturing of Drug Substances and Drug Products" [ Read AgencyIQ analysis of that guidance here]. Continuous manufacturing and artificial intelligence represent different stages within the advanced manufacturing technology policy development process, with the former implementing global harmonization and the latter experiencing the opening gambit of policymaking.
What about biologics? The discussion paper notes that while initial analysis focused on products regulated by CDER, both CDER and Center for Biologics Evaluation and Research (CBER) stakeholders are invited to provide feedback since biologic products have also experienced a surge of these technologies. Within CBER, the newly restructured Office of Therapeutic Products (OTP) [ Read AgencyIQ analysis of the reorganization here] seems to be taking a leadership role in advanced manufacturing. On March 14, OTP will convene a virtual public workshop on " Advanced Manufacturing and Analytical Technologies (AMAT) for Regenerative Medicine Therapies (RMT)." According to the agenda, the meeting will focus on cellular therapies, gene therapies and tissue engineered medical products. In addition to discussing specific manufacturing techniques, the meeting will cover "scaling technologies, including integration and implementation of artificial intelligence and digital twins to support process modelling and cell therapy manufacturing."
What's next? Comments on the AI in manufacturing discussion paper will be accepted by FDA until May 1, 2023.
Includes prior research from Lily Rosenfield, Kedest Tadesse, and Laura DiAngelo.
To contact the author of this item, please email Amanda Conti.
To contact the editor of this item, please email Alexander Gaffney
Key Documents and Dates