FDA outlines Acute Radiation Syndrome drug development expectations under its Animal Rule
FDA Today
| By AMANDA CONTI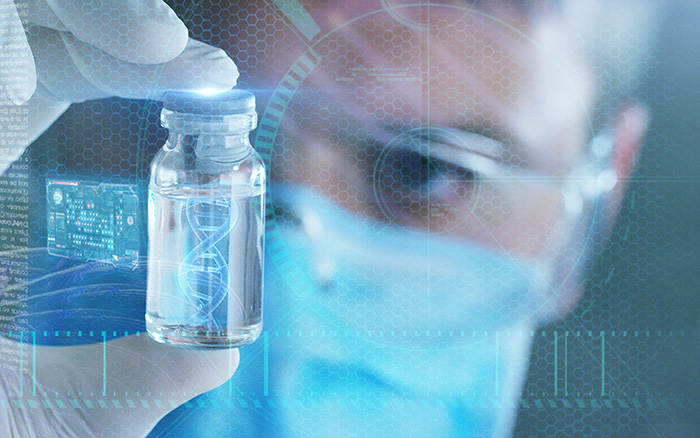 Today, the FDA published a new draft guidance document intended to aid developers of drugs to prevent and treat Acute Radiation Syndrome (ARS) under the Animal Rule, a regulatory program originally developed to respond to bioterrorism. The new document offers specific recommendations likely drawn from the agency's prior approvals and describes how sponsors can leverage and crosswalk supportive human clinical data from similar conditions like oncology.
Regulatory context: The Animal Rule pathway
For a drug to be approved by the FDA, companies must demonstrate that their product is safe and effective when used as intended. This is done through the submission of "substantial evidence," defined under the Federal Food, Drug, and Cosmetics (FD&C) Act to involve one or two "well-controlled investigations," also known as clinical trials.
Sometimes, sponsors are unable to conduct these studies due to ethical or feasibility concerns. In some cases, sponsors are looking to prevent or treat indications related to chemical, biological, radiological or nuclear (CBRN) threats, or emerging infectious disease threats. These conditions or infections occur only rarely – or not at all. Further, it would be considered highly unethical to expose human test subjects to these life-threatening conditions to complete a trial.
For these situations, the Animal Rule offers an alternative pathway – efficacy testing in animals known to have a similar pathological response to the disease or condition being tested. The safety of these products must still be shown in humans (such as in a Phase II safety study) to receive approval.
The FDA requires any drug seeking review under the Animal Rule to meet four specific criteria (21 CFR 214.610): (1) "There is a reasonably well-understood pathophysiological mechanism of the toxicity of the substance and its prevention or substantial reduction by the product; (2) The effect is demonstrated in more than one animal species expected to react with a response predictive for humans, unless the effect is demonstrated in a single animal species that represents a sufficiently well-characterized animal model for predicting the response in humans; (3) The animal study endpoint is clearly related to the desired benefit in humans, generally the enhancement of survival or prevention or major morbidity; and (4) The data or information in the kinetics and pharmacodynamics of the product or other relevant data or information, in animals and humans, allows selection of an effective dose in humans."
Congress provided FDA with the authority behind the Animal Rule in 2002 through the Health Security and Bioterrorism Preparedness and Response Act (Bioterrorism Act). In the wake of the September 11th terror attacks and multiple deaths from inhalation anthrax after letters containing spores of the bacteria were sent throughout the US, the law sought to improve the response to public health emergencies, and increase development of product to help protect against various public health threats. [For a closer look at the regulatory program, see AgencyIQ's explainer here.]
To date, 16 products have been approved through the Animal Rule (not including four products with multiple formulations). These drugs and biologics are generally used for diseases or conditions which do not often occur in the human population, such as smallpox or certain plagues, and the effects of weapons of war (like chemical, biological or nuclear weapons).
Today, FDA released new draft guidance on developing drugs to prevent and treat Acute Radiation Syndrome (ARS).
ARS is an acute illness caused by irradiation of the entire body (or most of the body) by a high dose of penetrating radiation in a very short period of time, according to the Centers for Disease Control and Prevention (CDC). ARS depletes immature parenchymal stem cells in specific tissues; ARS subtypes include hematopoietic syndrome (H-ARS), gastrointestinal syndrome (GI-ARS), and cardiovascular/central nervous system syndrome.
FDA's new draft guidance offers the agency's thinking on products to prevent and treat ARS caused by radiation exposure from "accidental or deliberate events." The document's scope covers early drug development; chemistry, manufacturing, and controls (CMC); and efficacy and safety studies. The draft guidance is not applicable for products that address downstream or delayed effects of radiation exposure, such as sepsis.
While this indication generally requires approval under the Animal Rule, sponsors can leverage supplementary human clinical data studying the drug in conditions closely related to ARS. "For example, clinical evidence in chemotherapy-induced myelosuppression might support breakthrough therapy designation for ARS-associated myelosuppression," the guidance explains.
FDA notes that products developed for ARS may be eligible for a variety of special review programs, and the guidance instructs sponsors to use established procedures. These include fast track and priority review, as well as orphan drug and breakthrough therapy designation. In addition, these products may be considered for use under an emergency use authorization or under an expanded access mechanism.
Engaging with the FDA review division throughout the drug development process is crucial. FDA continually emphasizes and reiterates the importance of consulting the review division prior to initiating studies and maintaining an ongoing exchange of information.
FDA outlines specific, contextual recommendations for the development process.
Early in development, sponsors typically have a pre-IND meeting with FDA reviewers. In addition to specific discussion on the drug's CMC and mechanism of action, the meeting can address the overall strategy for nonclinical and clinical development of the investigational drug. According to the document, "The appropriateness of the proposed animal models is an important topic for discussion at this meeting."
Regarding CMC, sponsors should perform animal efficacy studies with the to-be-marketed drug formulation, ingredients of which should be produced in a facility compliant with current good manufacturing practice (CGMP) requirements.
The guidance lays out a sequential drug development roadmap that describes a series of eight study types to potentially support a marketing application for an ARS drug under the Animal Rule, beginning with preclinical evaluation of drug pharmacology and toxicity and ending with human safety studies to provide an adequate safety database.
While the Animal Rule typically requires a sponsor investigate a product in multiple species, the guidance explains that "decisions about the adequacy of a single model are made by the Agency on a case-by-case basis after considering all available data to determine how well the single-animal model represents the clinical condition and how translational the model is expected to be." Efficacy studies should first establish a radiation dose-response relationship in the selected species, though the agency generally considers demonstration of efficacy at a single dose level of radiation to be sufficient for approval. For drugs intended for prophylaxis, efficacy studies should determine the onset and duration of the prophylactic effect.
FDA recommends enhancing survival or preventing major morbidity for primary efficacy endpoints, noting that reduction in ARS complications may also be acceptable. The agency is prescriptive with its expectations for this data: "For a survival benefit, overall survival at a relevant time point (e.g., when the proportion of animals surviving has plateaued), rather than only reduction in time to death without any difference in the proportion of animals that ultimately survive, should be demonstrated. The timing of assessing the primary endpoint should be based upon natural history studies. Typically, survival should be evaluated for 30 days for rodents and 60 days for nonrodents, given that their Kaplan-Meier survival curves after radiation exposure plateau at these time points in these animals."
Adequate human safety databases are a mandatory condition for approval of the drug. The guidance explains that if investigative drugs are associated with severe adverse reactions that preclude study in healthy human volunteers, the sponsors should "consider acquiring the needed human safety information in a patient population for which the drug offers a potential benefit that justifies the drug's risks" and justify the extrapolation. For example, the sponsors could look to data from previously approved uses of the drug in oncology.
Postmarketing evaluation is an important requirement of the Animal Rule, and sponsors should prespecify their planned protocols in their marketing application.
Analysis
ARS has been an area of active development under the Animal Rule, and the new guidance likely reflects consensus drawn from review and subsequent approval of multiple products. Four products have been approved for the hematopoietic subsyndrome of ARS. This guidance was anticipated for several years, featured on the 2022 and 2023 Center for Drug Evaluation and Research (CDER) guidance agendas.
While the guidance offers several recommendations specific to ARS, developers of products for other indications subject to the Animal Rule may find utility in its details. Particularly, the sequential drug development roadmap provides a valuable look at the components of a potentially complete application package. Product-specific guidance under the Animal Rule is relatively uncommon; FDA previously issued final guidance in 2018 regarding developing drugs for prophylaxis of inhalational anthrax.
The guidance comes amidst a recent legislative push to reduce animal research more broadly. Legislation requiring nonanimal methods to be prioritized in research conducted or supported by the National Institutes of Health (NIH) has been introduced in the current Congress, as well as the preceding Congress. The Food and Drug Omnibus Reform Act (FDORA) contained in the FY23 government funding bill [ Read AgencyIQ's analysis here.] included a section seeking to promote alternative preclinical testing methods not involving the use of animals. Sec. 3209 eliminates a reference to "tests on animals" as a viable option for pre-clinical drug testing, instead laying out a variety of test methods that could meet this definition, including: animal testing, cell-based assays, microphysiological systems, or bioprinted or computer models. That said, such approaches in practice much generally first be validated before FDA will approve of their use instead of validated animal models, which may limit the provision's impacts.
What's next? The comment period on the new draft guidance will close July 19, 2023.
Contains prior research from Lily Rosenfield
To contact the author of this item, please email Amanda Conti.
To contact the editor of this item, please email Alexander Gaffney
Key Documents and Dates