FDA finalizes guidance on inclusion of older adults in cancer trials
FDA Today
| By ALEXANDER GAFFNEY, MS, RAC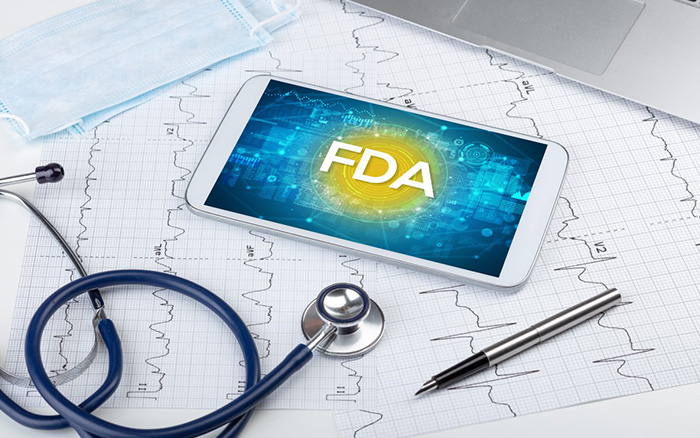 After two years under development, the FDA has finalized a guidance document which seeks to support the inclusion of older adults in clinical trials for oncology products. The FDA has said that older adults are not enrolled in representative numbers despite being disproportionately likely to be affected by cancer. While the final guidance makes some modest changes, it does not address several concerns raised by industry.
Regulatory Background
Before the FDA will approve a drug or biological product, it wants to see substantial evidence that it is safe and effective. This evidence – traditionally defined as "adequate and well-controlled investigations – requires companies to control factors that have the potential to affect the results of their studies. For example, enrollment of subjects must be controlled to ensure proper randomization. The health of subjects must be controlled to ensure the effects seen in the trial are the result of a drug and not another factor. The concomitant use of other drugs must be controlled. These external factors are generally referred to as confounding factors.
But as sponsors have sought to tightly control the variables in their clinical trials, that control has led to an unfortunate side effect: homogeneity. When all of the obvious variables that can be controlled for are controlled, the trial populations begin to look very similar. This effect is exacerbated by companies that may seek to exclude certain patients who are in ill health or have decreased organ function.
By and large, these excluded patients are older in age. These patients have historically not been excluded without reason. According to research in the Journal of Physiology, "aging is accompanied by changes in vascular structure and function, especially in the large arteries." It is also commonly associated with decreased organ function, which can lead to sub-optimal metabolization of drugs, and decreased ability to excrete certain types of drugs, leading to greater toxicities. As a result, companies may seek to exclude older patients in the belief that their inclusion could make it difficult to control for variables and therefore degrade the quality of collected evidence.
But while exclusion may have a rational basis in some cases, it is nevertheless detrimental to the collection of evidence of how the drug might affect a wide range of patients. For example, it might be useful to know if a drug administered to a patient with decreased renal function is likely to cause adverse events. As the FDA wrote in one guidance document: "Broadening […] trial eligibility criteria can maximize the generalizability of trial results and the ability to understand the therapy's benefit-risk profile across the patient population likely to use the drug in clinical practice without jeopardizing patient safety."
Over the last few years, the FDA has taken an interest in ways to broaden the inclusion of patients who have traditionally been excluded from clinical research. The agency published a revised draft guidance on the inclusion of pregnant women in clinical trials in 2018. The following year, it finalized the guidance on the inclusion of adolescent patients in adult oncology clinical trials. The guidance on the inclusion of older adults in March 2020 recommended that companies enroll greater numbers of older adult patients with cancer in clinical trials to ensure that medications are known to be effective and safe in those patients most likely to make use of them. In July 2020, the FDA released four additional guidance documents on the inclusion of patients with existing health issues, including HIV and other types of cancer. The agency has published several others since then including on pediatric cancer trial eligibility, premenopausal women, men with breast cancer and most recently the agency recommended sponsors include cancer patients under "non-curative" settings to receive the investigational therapy without first receiving the available therapy.
Other groups have also been pressing the issue. A collaboration formed in 2016 between the FDA, American Society of Clinical Oncology (ASCO) and Friends of Cancer Research (FOCR) aimed to "address overly restrictive cancer clinical trial eligibility criteria." ASCO and FOCR issued a Joint Research Statement in 2017 outlining criteria for inclusion of certain populations in trials. This later led to the publication of the four guidance documents on the inclusion of patients with existing health issues. The organizations also developed research on specific clinical metrics that are used to include or exclude patients from trials. These clinical metrics addressed five specific areas:"treatment washout periods, concomitant medications, prior therapies, laboratory reference ranges and test intervals, and patient performance status." [ Read AgencyIQ's analysis of this criteria here.]
Regulatory Context
In March 2020 the FDA released a draft guidance document on the " Inclusion of Older Adults in Cancer Clinical Trials." The guidance document specifically addresses the enrollment of patients over the age of 75 in clinical trials of cancer drugs (although older adults are defined as persons over the age of 65). Traditionally, older adult patients haven't been adequately represented in cancer trials, the FDA said, citing research it supported in 2017. That study found that despite those over the age of 75 representing 29% of cancer cases, they represented just 12% of all clinical trial participants. That study determined that representation in trials among those over the age of 75 was even more restrictive, and said that "various strategies may be needed to evaluate cancer therapies for older adults in prospective clinical trials and to improve cancer care in adults over age 75," including re-evaluating potentially restrictive trial eligibility criteria.
The FDA's draft guidance document recommended that companies' intended populations for enrollment reflect "the intended population that may receive the intervention being evaluated if approved." As FDA explained, "For most cancers, clinical trials should include a representative population of older adults […] including those with frailty." Sponsors "should make every effort to enroll older adults in their pivotal randomized trials," regulators added, saying they would be willing to accept "flexible approaches" to support inclusion strategies, including stratification by age or open-label safety studies to analyze how a drug affects older adults. Trial sponsors were also encouraged to collect additional data about older adult patients using geriatric assessment tools like those to assess functional status and cognitive function.
Industry comments in response to the guidance were generally positive, though they did include targeted suggestions for improvement. Pfizer, for example, noted the challenges of balancing inclusion with eliminating confounding factors like frailty, pre-existing medical conditions and use of other medications. The company suggested FDA define what "adequate representation" meant, such as targeting a specific percentage of older adults to be included in the trial. Roche asked for FDA to describe how real-world data might be used to augment trial data, and expressed concern that stratification based on age may not always be possible "due to over-stratification." ASCO asked FDA to emphasize the enrollment of older adults in early-stage trials to better understand drug safety and drug-drug interactions. The American Society of Hematology asked FDA to recommend that any exclusion of older adults be justified by trial sponsors. [ Read AgencyIQ's analysis of all trial comments here.]
This guidance was broadly consistent with the FDA's approach in other guidance documents on the topic. For example, in November 2020 the agency also finalized a guidance on enhancing clinical trial diversity broadly. the FDA stated that "Sponsors should enroll participants who reflect the characteristics of clinically relevant populations with regard to age, sex, race, and ethnicity."
One year after the publication of the guidance, the FDA also hosted a workshop on the topic of drug evaluation in older adults. The workshop, Roadmap to 2030 for New Drug Evaluation in Older Adults, sought to convene regulatory and industry stakeholders to improve trial participation and inclusion among older adults. One point raised at the meeting: Most trials do not have age restrictions, which mean that other trial criteria may be preventing participation by older adults. [ Read AgencyIQ's recap of this meeting here.] However, that statistic is not true of all therapeutic areas. For example, 23% of Covid-19 studies had age-related exclusion criteria.
What's New
Today the FDA released a final version of its guidance on the Inclusion of Older Adults in Cancer Clinical Trials. The guidance document is, like the draft, quite short at just 10 pages – just one more page than the draft. Key changes in the final guidance are detailed below:
The FDA now emphasizes a point made during the "Roadmap for 2030" workshop: While "most cancer trials do not have an upper age limit for exclusion … adults 75 years of age and older are underrepresented in cancer clinical trials."
The guidance makes mention of the agency's recent guidance on geriatric labeling. The guidance, " Geriatric Information in Human Prescription Drug and Biological product Labeling," was released in September 2020. As FDA notes in the latest guidance, useful labeling information for geriatric populations depends on the inclusion of older adults in study populations. Information relevant to the use of a product in this population "must be included in labeling, unless clearly inapplicable."
Sponsors are asked to "document co-morbidities and make every effort to safely include these patients as well as those with organ dysfunction and prior/concurrent malignancies." This specific language is entirely new to the final guidance. FDA also calls for sponsors to enroll a "representative population of older adults in their pivotal randomized trials," and says it supports the consideration of age-based stratification or the use of "alternative trial designs" if a representative enrollment isn't possible.
FDA now indicates that the design of the development program "should reflect any important differences in a drug's benefit-risk balance in older adults compared to younger adults." Part of this design process should include sponsors "seeking input from patients and advocacy groups, as well as input from those caring for older adults such as clinicians and caregivers." This, regulators said, will help sponsors develop appropriate endpoints and conduct the trial in such a way as to encourage development. The guidance also recommends that sponsors consult with geriatricians, geriatric oncologists, social and behavioral scientists with expertise in treating older adults, patient advocates and patient navigators.
FDA now encourages the use of "remote monitoring approaches" when such approaches are "feasible." Such technologies could help boost enrollment of older adults by limiting their need to travel to trial sites, though the FDA's most recent guidance on the use of digital health technologies (such as those used to remotely monitor patients) does note that companies need to consider whether their remote technologies are capable of being used by older, potentially less tech-savvy patients. [ Read our analysis of that guidance here.]
The guidance emphasizes the importance of age subgroups, since "outcomes may differ by increasing age group." As explained by regulators, "a particular need exists for information in patients 75 years of age and older. Notably, the guidance now includes this new line: "sponsors may consider combining data across trials of similar design to ensure adequate representation of older adults across discrete age subgroups."
There are a few key wording changes throughout the guidance. "Frailty" is replaced with "physiological decline." The FDA has replaced "age demographics" with "Expected age range." A list of potential impairments no longer includes as an example "cognitive" impairments. 
What's Next
The changes to the guidance document are mostly minor in scope compared to what industry groups had requested. For example, there's no new mentions of real-world data (though it is mentioned toward the end of the guidance within the context of using RWD to inform product labeling following approval). FDA also has not defined what "adequate representation" of older adults means. FDA also doesn't elaborate much on how companies should balance a need to eliminate confounding factors with representative enrollment, such as by defining when it would be appropriate to exclude older adult patients. FDA instead says that companies should make "every effort to safely include these patients," even when they have organ dysfunction and prior/concurrent malignancies.
While the FDA's draft guidance document is not binding on companies, it's clear that the FDA is paying closer attention to issues related to representative enrollment. For example, the agency is expected to issue a Complete Response Letter to a company whose trial included almost entirely homogenous data from China, and oncology regulators have started requiring companies to enroll representative patients as part of their post-marketing commitments. However, it may prove difficult for the FDA to enforce this effort in some types of oncology drugs, such as first-line novel products intended for smaller populations of patients (trial size is also not addressed in the guidance).
We expect more than a few companies are likely to request that FDA push some data collection to the post-market settings, as is described in the guidance document. "Ideally, adequate information on older adults should be captured in the premarket clinical trials. However, if older adults are not adequately represented in premarket clinical trials, it may be appropriate to develop a plan to collect data on older adults in the postmarket setting," FDA wrote. As noted above, the FDA has already begun to do this for some oncology drugs, though that data is often slow to accumulate and years behind schedule.
Notably, the FDA's guidance document also contains a major caveat: Enrollment of older adults should only take place "when they can be safely and ethically enrolled." That language may provide sponsors with the language they need to avoid enrolling this historically absent patient population, especially if those patients are frail. For example, companies may worry that an older adult's frailty could be indicative of a fragile health status or the potential that the adult could physically deteriorate during the study. Enrollment might therefore be considered unethical. FDA's guidance doesn't recommend that sponsors consult with the relevant review division about the enrollment of specific populations of older adults when safety is concerned.
Featuring prior research from Kedest Tadesse and Lily Rosenfield.
To contact the author of this analysis, please email Alec Gaffney ([email protected])
Key Documents and Dates