EPA floats listing seven additional PFAS under CERCLA
The Periodic
| By WALKER LIVINGSTON, ESQ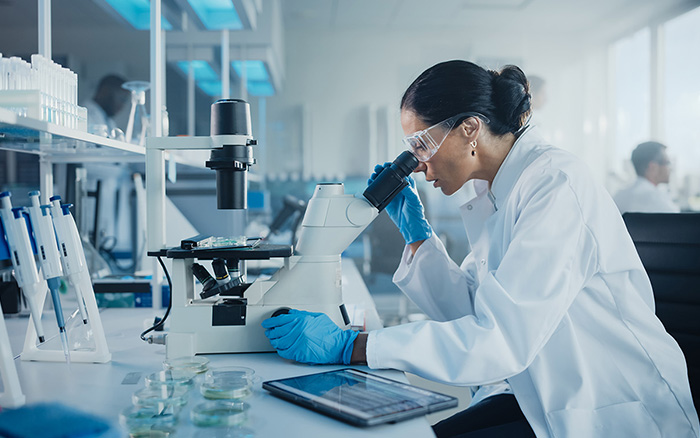 The Environmental Protection Agency has issued an advanced notice of proposed rulemaking seeking input on designating seven additional PFAS under the federal Superfund law.
Regulatory background
PFAS are a class of man-made chemicals used since the 1940s in a wide variety of industrial, commercial, and residential applications. PFAS are highly stable chemicals and resist water, grease, and heat. PFAS do not have a singular definition and the class of chemicals means there are potentially thousands of chemicals that are PFAS. Some PFAS are known to be persistent, bioaccumulative, and harmful to human health at certain levels.
In late 2021, the EPA published the PFAS Strategic Roadmap, which laid out the planned PFAS strategy for the agency between 2021 and 2024. The Roadmap set timelines for the agency to develop new policies, protect the environment, and research the impacts of PFAS contamination. Under the PFAS roadmap, the Office of Land and Emergency Management (OLEM) planned to designate perfluorooctanoic acid (PFOA) (CAS RN 335-67-1) and perfluorooctanesulfonic acid (PFOS) (CAS RN 1763-23-1) as hazardous substances under the Comprehensive Environmental Response, Compensation and Liability Act (CERCLA) and announced the proposed designation on September 6, 2022. In addition, OLEM also was required to released guidance on destroying or disposing of PFAS and PFAS-containing materials as well as issuing an advanced notice of proposed rulemaking (ANPRM) on several other PFAS that may be designated under CERCLA.
Under CERCLA Section 102(a), the EPA may promulgate regulations to designate certain substances as hazardous substances, which means that the substances may present substantial danger to the public health or welfare or the environment when released into the environment.
In the EPA's proposed rulemaking designating PFAS as hazardous substances under CERCLA, the agency noted the chemicals may present a substantial danger to public health or welfare, including several adverse human health effects, including high cholesterol, changes in liver enzymes, decreased immune response to vaccination, thyroid disorders, and cancer. The agency stated that it believes the weight of evidence was more than sufficient to satisfy the CERCLA section 102(a) standards.
Potential additions to CERCLA
The EPA announced that it was seeking input on listing seven additional PFAS under CERCLA: perfluorobutanesulfonic acid (PFBS) (CAS RN 375-73-5), perfluorohexanesulfonic acid (PFHxS) (CAS RN 355-46-4), perfluorononanoic acid (PFNA) (CASRN 375-95-1), hexafluoropropylene oxide dimer acid (HFPO-DA or GenX) (CAS RN 13252-13-6), perfluorobutanoic acid (PFBA) (CAS RN 375-22-4), perfluorohexanoic acid (PFHxA) (CAS RN 307-24-4), and perfluorodecanoic acid (PFDA) CAS RN 335-76-2). In addition, the EPA also requested information on designating the precursors to PFOA, PFOS, and the seven PFAS included in the ANPRM, as well as "categories of PFAS."
The agency explained that it believes that these chemicals may present a substantial danger to public health or welfare or the environment when released into the environment, and therefore would be eligible for listing under section 102(a) of CERCLA. Although the agency explained that it considers several different criteria for whether a substance is eligible under section 102(a) (including adverse human health effects and mobility, persistence, and prevalence), it stated that it is not necessary for the EPA to have information on all features before designating a substance as a hazardous substance under CERCLA.
The EPA is specifically looking for information on whether these substances are eligible for listing as a hazardous substance under CERCLA. The agency specifically requested any relevant information in "published scientific literature or data" regarding the environmental prevalence, fate, and transport of the chemicals that would assist the agency in making a determination for the chemicals as hazardous substances.
In addition, the agency also requested information on other PFAS it should consider designating as hazardous, and if so, what literature exists on the toxicity of that specific PFAS. The agency was also interested in any other information that it could consider when preparing an economic analysis of the potential direct and indirect costs and benefits of a regulation, including any impacts on small entities. CERCLA section 102(a) specifically precludes the EPA from taking cost into account when designating a substance, but the EPA desires the information to understand the costs and benefits associated with a future regulatory action.
The EPA's request for more information on PFAS precursors (for PFOA, PFOS, and the seven others suggested PFAS) hinged on identifying compounds that degrade to these PFAS through environmental processes such as biodegradation, photolysis, and hydrolysis. The agency requested literature and data on the environmental degradation from precursor compounds into those nine PFAS.
Finally, the agency also requested public input on designating groups or classes of PFAS as hazardous substances, defining a group or class as "a set of PFAS that share one or more similar characteristics," including chemical structure, physical and chemical properties, precursors and degradants, modes of toxicological action, or co-occurrence. The agency requested more information on how categories of PFAS could be designated as hazardous, including data on the similarities or differences between certain PFAS.
Next steps
The official notice will be published in the April 13, 2023, Federal Register and will start a 30-day comment period, ending on May 13, 2023. Comments may be submitted via the docket EPA-HQ-OLEM-2022-0922 at regulations.gov, which will be released following the publication in the Federal Register.

The requests for data regarding regulating PFAS as a class seem to indicate that the agency views regulation as a group, rather than individual regulation, as the best way forward for hazardous substances regulation around PFAS. The agency has already begun to dabble in regulation of PFAS concentrations in a group setting (such as using a Hazard Index rather than individual concentrations for part of a planned PFAS National Primary Drinking Water Regulation). Although there are no regulations on the books yet, both the wave of state and federal PFAS regulation as well as the continuous bubbling of civil litigation means that the EPA may seek faster, or more wide-ranging ways, to deal with PFAS contamination in the future.
To contact the author of this analysis, please email Walker Livingston.
To contact the editor of this analysis, please email Patricia Iscaro.
Key Documents and Dates