California set to ban an additional 26 chemicals from cosmetics
The Periodic
| By PATRICIA ISCARO, ESQ.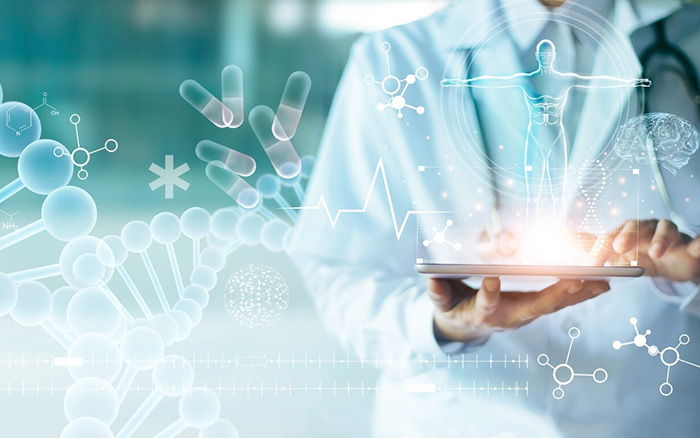 California's assembly passed a bill prohibiting the manufacture and sale of cosmetics containing 26 discrete chemical substances. The bill was passed by a bipartisan vote and is expected to be sent to Gov. Gavin Newsom for signature. Once it becomes law, California will have banned the intentional addition of a total of 50 chemicals in cosmetics.
Regulatory background
Bill to ban additional chemicals and PFAS in cosmetics
Assembly bill 496 (AB 496) was first introduced on February 7, 2023, by Assemblymember Laura Friedman and coauthored by Assemblymember Alex Lee. It was passed by the Assembly on September 8, 2023.
AB 496 would amend the same section of the HSC (108980) to prohibit a person or entity from manufacturing, selling, delivering, holding or offering for sale in commerce any cosmetic product that contains any of the following 26 intentionally added ingredients:

Lily aldehyde (CAS RN 80-54-6)
Acetaldehyde (CAS RN 75-07-0)
Cyclohexylamine (CAS RN 108-91-8)
Cyclotetrasiloxane (CAS RN 556-67-2)
Phytonadione (CAS RN 84-80-0)
Sodium perborate (CAS RN 15120-21-5)
Styrene (CAS RN 100-42-5)
Trichloroacetic acid (CAS RN 76-03-9)
Tricresyl phosphate (CAS RN 1330-78-5)
Vinyl acetate (CAS RN 108-05-4)
2-Chloracetamide (CAS RN 79-07-2)
Allyl isothiocyanate (CAS RN 57-06-7)
Anthraquinone (CAS RN 84-65-1)
Malachite green (CAS RN 569-64-2)
Oil from the seeds of Laurus nobilis L. (CAS RN 84603-73-6)
Pyrogallol (CAS RN 87-66-1)
C.I. disperse blue 1 (CAS RN 2475-45-8)
Trisodium nitrilotriacetate (CAS RN 5064-31-3)
The following boron substances:

Perboric acids: (Sodium salt (CAS RN 11138-47-9), Sodium salt, monohydrate (CAS RN 12040-72-1), Sodium perborate monohydrate (CAS RN 10332-33-9)
Boric acid (CAS RNs 10043-35-3 and 11113-50-1)
Borates, tetraborates, octaborates, and boric acid salts and esters, including all of the following:

Disodium octaborate anhydrous (CAS RN 12008-41-2)
Disodium octaborate tetrahydrate (CAS RN 12280-03-4)
2-Aminoethanol, monoester with boric acid (CAS RN 10377-81-8)
2-Hydroxypropyl ammonium dihydrogen orthoborate (CAS RN 68003-13-4)
Potassium borate, boric acid potassium salt (CAS RN 12712-38-8)
Trioctyldodecyl borate
Zinc borate (CAS RN 1332-07-6)
Sodium borate, disodium tetraborate anhydrous; boric acid, sodium salt (CAS RN 1330-43-4)
Tetraboron disodium heptaoxide, hydrate (CAS RN 12267-73-1
Orthoboric acid, sodium salt (CAS RN 13840-56-7)
Disodium tetraborate decahydrate; borax decahydrate (CAS RN 1303-96-4)
Disodium tetraborate pentahydrate; borax pentahydrate (CAS RN 12179-04-3)

C.I. disperse blue 3 (CAS RN 2475-46-9)
Basic green 1 (CAS RN 633-03-4)
Basic blue 7 (CAS RN 2390-60-5)
3(or5)-((4-(benzylmethylamino)phenyl)azo)-1,2 -(or1,4)-dimethyl-1H-1,2,4-triazolium and its salts (CAS RNs 89959-98-8 and 12221-69-1)
Basic violet 4 (CAS RN 2390-59-2)
Basic blue 3 (CAS RN 33203-82-6)
Basic blue 9 (CAS RN 61-73-4)

However, if a cosmetic product made through manufacturing processes contains a technically unavoidable trace quantity of an ingredient listed above, and that trace quantity stems from impurities of natural or synthetic ingredients, the manufacturing process, storage, or migration from packaging, that trace quantity shall not cause the cosmetic product to be in violation of this prohibition.
The ban for the intention inclusion of any of these substances in cosmetic product would become effective on January 1, 2027.
Next steps
AB 496 will be sent to the governor for his signature or veto. Once signed it will officially amend California's HSC. The bills do not provide penalties for violations of these new provisions, nor does section 108980 of the HSC.
Both Bill AB 2771 which was signed into law and AB 496 amend the HSC to not only ban these intentionally-added chemicals and PFAS in cosmetics, but also "holding" cosmetics with these intentionally-added substances after the effective dates. A definition of the term "hold" is absent from both of these bills. This calls into question whether this bill could extend to transporters, purchasers, or other intermediaries such as those importing cosmetics through California for sale in a different state. According to a 2022 report by California's Legislative Analyst's Office, California ports process about 40 percent of all shipping container-based imports. If holding was deemed to include the pass-through of these products to other states, this could cause critical supply chain issues for cosmetic products arriving at California ports.
To contact the author of this analysis, please email Patricia Iscaro.
To contact the editor of this analysis, please email Scott Stephens.
Key documents and dates