Amid FDA scrutiny of accelerated approval, sponsors preemptively withdraw products
FDA Today
| By KEDEST TADESSE, MS, RAC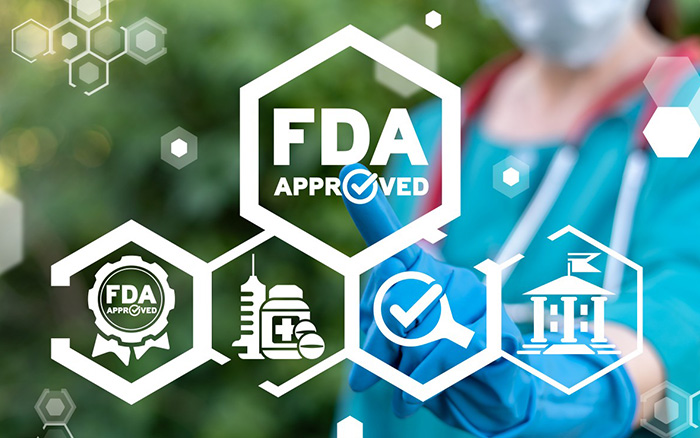 Several products that are under review or have been approved through the accelerated approval program have been voluntarily withdrawn by sponsors in the last few weeks, citing business decisions. AgencyIQ explores how recent FDA changes may be leading to different decision making by sponsors.
Regulatory Background
Accelerated Approval is a review pathway used for drugs or biologics for which there is an urgent need based on the drug's potential clinical benefit in a serious condition with an unmet need. Accelerated Approvals are based on preliminary clinical endpoints (either surrogate or intermediate endpoints) which indicate that a product is likely to result in improved outcomes for patients. For drugs approved using surrogate endpoints, sponsors must conduct confirmatory studies that verify the product's benefit using non-surrogate endpoints. If the benefit is confirmed through these post-marketing requirements (PMRs), the product may receive full approval. However, if the requirement is not fulfilled, the product (or specific indication) may have its approval withdrawn by the FDA following a regulatory process.
The accelerated approval pathway has been under heavy scrutiny in the past year. Notably, in 2021 the FDA granted accelerated approval to Biogen's Aduhelm (aducanumab) against the advice of on of its own advisory committees. The action has attracted major scrutiny from Congress and payers concerned about the efficacy of the drug, which is indicated for the treatment of patients with Alzhimer's disease. [ Read our analysis of the approval here.] In addition, the FDA's Oncology Center of Excellence (OCE) has sought to take action against companies with accelerated approvals for which subsequent confirmatory evidence did not demonstrate an effect. Several companies have since voluntarily withdrawn approval of their product indications. [ Read our analysis of FDA's multi-day Oncologic Diseases Advisory Committee meeting here.]
OCE also has been reviewing accelerated approvals that have failed to complete their confirmatory trials by an agreed-upon date, or what it has referred to as "delinquent" studies. OCE Director Rick Pazdur has recently said there are more reviews and advisory committee meetings coming up in 2022 that will focus on this topic. The OCE recently launched a webpage to include all products for which there are delinquent trials (part of its larger Project Confirm), and there are at least 8 trials that are overdue by two years or more. The OCE also expressed plans for annual reviews of accelerated approval, and Pazdur and colleagues have also been opining regularly on the topic of accelerated approval in medical journals.
Some sponsors have opted to voluntarily withdraw accelerated approval products rather than be subject to additional public scrutiny. The FDA had scheduled additional advisory committee hearings in December 2021. However, Farydak, a product indicated for multiple myeloma, was voluntarily withdrawn by its sponsor prior to the meeting. The company, Secura Bio, explained that it "was not feasible for the company to complete the required post-approval clinical studies as designed as part of the accelerated approval process." At the time of approval, the company had agreed to conduct a randomized Phase 2 trial and a multicenter, randomized, placebo-controlled Phase 3 trial in relapsed multiple myeloma patients.
Now, several other companies have announced the voluntary withdrawal of their products under the accelerated approval pathway.
Analysis
Since 2011, a total of 15 accelerated approval oncology products have been withdrawn, of which sixty percent have been since 2020. Further, while it took almost a decade to remove accelerated products approved in the early 2000s, OCE appears to reevaluating recent accelerated approvals far sooner. For instance, Mylotrag (gemtuzumab ozogamicin) for acute myeloid leukemia and Iressa (gefitinib) for non small cell lung cancer were both removed from the market approximately 12- and 11-years post receiving accelerated approval respectively. In recent times, OCE has withdrawn accelerated products with unproven benefits within five years or less.
As regulatory scrutiny of the Accelerated Approval pathway continued to increase, some applications under review or applicants preparing to file may instead choose not to pursue Accelerated Approval. Recent trends indicate some sponsors may opt to not pursue Accelerated Approval given the increased scrutiny and possible stringent (and costly) confirmatory trial requirements by the FDA.
What's next: FDA may also be tightening its PMR agreements early on, such as by encouraging (or requiring) ongoing confirmatory studies at the time of approval. In its PDUFA VII commitment letter, the FDA notes it will enhance its pre-approval review of its PMRs. The agency plans to communicate with sponsors prior to the PDUFA action date regarding the anticipated PMRs – at least eight weeks in advance for standard reviews and six weeks for priority reviews. Furthermore, the letter revealed the FDA will update its guidance for industry on expedited programs for regenerative medicine therapies for serious conditions by 2025 that will provide additional guidance on accelerated approvals incorporating "additional thinking on post-approval requirements, including the use of real-world evidence to confirm clinical benefit." Finally, CDER's guidance agenda for 2022 does indicate (as it did in 2021) that the agency plans to release guidance on "Civil Monetary Penalties for Failure to Meet Accelerated Post Marketing Requirements." That could signal additional costs for companies and encourage other pre-market or post-market withdrawals.
To contact the author of this analysis, please email Kedest Tadesse.
To contact the editor of this analysis, please email Alec Gaffney.